Mermaid Tail Blankets From $39 + Free Shipping @ Funky Fleece Canada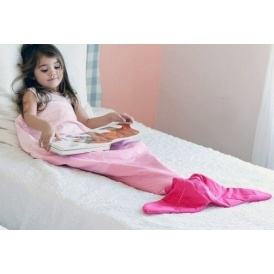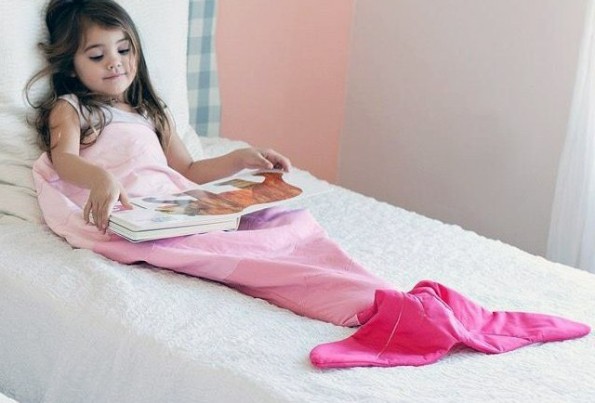 Awooga! Here's a fabulous item. Funky Fleece Canada has these adorable Mermaid Tail Blankets from as low as $39. While these are regularly priced at that amount, they are awesome and totally worth the price. You will also get totally free shipping with no minimum purchase, Canada wide.
I was having a little look through the merchants in our forum and I came across this retailer who sells nifty handmade items. The item that really stood out to me is the Mermaid Tail Blanket. Since Winter weather is here, I am sure the kiddos would appreciate something adorable and warm to cuddle up with while watching their favourite movie. The Mermaid Tail Blankets start at $39, but you won't hesitate about adding these cute and comfy items to your FunkyFleece.com shopping cart.
Here is how the pricing works for these Mermaid Tail Blankets:
Toddler Mermaid Tail Blanket - $39
Kids Mermaid Tail Blanket - $42
The colour options are not the greatest, but the pricing is awesome compared to what other Canadian retailers and Etsy shop sell the very same product for. I would much rather pay $39 for a pink mermaid tail blanket that $72 for my colour choice. Plus, it is most likely going to be a little girl who is enjoying these fleece Mermaid Tail Blankets so choosing between pink or purple isn't all that bad. The toddler Mermaid Tail Blanket for $39 comes in pink with a blue tail fin. The kids Mermaid Tail Blanket for $42 comes in purple with a blue tail fin. If you are handy enough, you may even be able to try to make one of these for yourself but I would suggest just buying it from Funky Fleece since fleece in fabric shops is quite pricey to begin with.
FunkyFleece.com is one of the many stores we have listed in our free shipping with no minimum purchase page. Essentially, you can spend as much or as little as you want and you will get totally free shipping.
(Expiry: Unknown)