Carters OshKosh Canada Winter Clearance & Exclusive $10 Off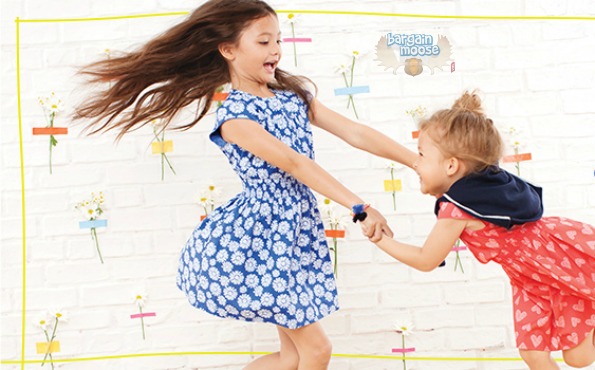 Stock up their closets for next year with Carters Oshkosh's winter clearance and when you spend $50 or more, you'll get another $10 off, thanks to our exclusive coupon code.
Click here to shop @ Cartersoshkosh.ca now
Coupon Code: CAOKBM1
Discount: $10 off $50
Expiry: 4th April 2015
I won't proclaim to love Carters OshKosh once again to you, as if you read the blog regularly, you'd already know I do. You can't look in my kids closets and not see Carters OshKosh - their closet is filled with this brand. I just find it such good quality for such a good price. I am far from a brand name type of mom, but when I love a brand, I buy it. My kids are still young enough to be ok with this and not need some brand name plastered across their chest. Yet.
The clearance section is seriously full, with 8 pages alone just for the kid boys. My mom bought my boys these OshKosh B'gosh winter warmup pants and they truly are good quality. They are super comfortable and warm enough to wear under the snow pants tomorrow when Ontario is at -31. Tears are streaming down my cheeks right now. They were $14, now only $9.99.
This OshKosh B'gosh striped cardigan doesn't just have to be for winter. It is functional enough to take her through cool summer nights and would pair nicely with a nice white pair of spring capris. It was $20, now $12.99.
If your little one's first birthday is coming up, wouldn't he/she look super cute with the world knowing about it? This onesie has a high rating and was $6, now $4.99.
Although the winter clearance is very tempting with hot prices, I couldn't help myself but look at what's new at Carters Oshkosh. The pretty & pink section has my heart swooning. Check out this Carter's 3-piece sweater knit tunic and legging set for $26. Spring is on its way!
If I were to buy everything I just mentioned, I'd pay a total of $43.97 after adding the coupon code, saving myself a grand total of $22.
Carters OshKosh has a flat rate shipping fee of $8 on all orders now, so buy as much or as little as you'd like. Stop by the Carters OshKosh page on the forum for all the latest coupon codes and sales.