Bandeau Tops And More From $2.21 (25% Off Already Reduced Merchandise) @ Triple Flip Canada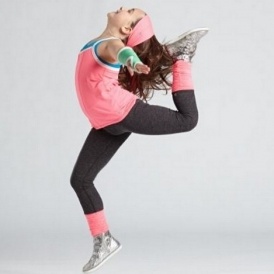 My daughter was able to sew with Triple Flip's minky fabric for a school project in junior high home economics class this year and it looked fabulous!! If you don't know what Triple Flip minky fabric is, you really must go into a Triple Flip retail store or even a fabric store because they sell the fabric there! It's THAT good! I am personally considering purchasing the Minky Pillowcase, even at the regular price of $32. It will be well worth the cost.
Triple Flip is having a 25% sale off of already reduced merchandise! You will spot a great deal of cool/trendy items to purchase, at the following link:
Here is a Magnetic Unicorn Paperclip Holder for only $6.95 down from $16.00 - with the additional 25% off that is automatically applied upon checkout, the unicorn is $5.21! If I bought this for my daughter, I am positive she would paint eyes on it, and probably make it look even more cool.
This Bandeau Top is on sale for only $2.95, but after the automatic 25% discount, works out to being only $2.21! I think it would be so comfortable to sleep in when it's so hot outside and even an open window doesn't help create a breeze. It's available in a green, hot pink, or turquoise (that looks suspiciously like a royal blue shade.)
Now here is an item you don't see every day! A Bavarian Gnome Crayon! I have no clue how big these are, it doesn't say. In my mind, they are gargantuous, about the same size as the Gnomes on 'The Amazing Race' with Phil as the host. The reg. price was $16. At $7.95 it's a deal but with the 25% off you are paying only $5.96 per crayon. Even though it shows 'multi-colour' as what you may 'choose' from, I have a feeling you will get one gnome of one random solid colour, out of the 6 shades that they show on-line.
I love seeing brightly coloured cosmetic bags, and this type of bag is great for storing bright cosmetics such as nail polishes! It's on sale for $9.95 from $18, but with your automatic 25% off discount you will purchase it for only $7.46. There are many varieties of these available!
Check out this adorable and soft, comforting to wear Minky Jacket, available in 5 colours. It's on sale for $44.95, down from $59 original retail price but with the 25% discount it is only $33.71, which is a really hot price on such a high quality jacket.
Shipping is free on orders over $50! Otherwise, it's only $8 for shipping.
(Deal expiry: Unknown)