25% off Pajamas @ Carter's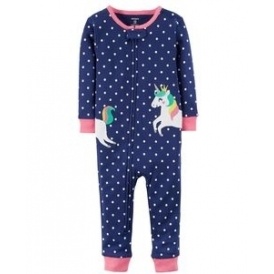 Anyone else's kids in need of some new pajamas??
I know some kiddies who have designated daytime and nighttime pj's, and I'm a little jealous. I mean, who wouldn't want to be in their jammers all day? But with so much wear comes a lot of tear, and a constant need for new pajamas. Good thing you can usually find them on sale, and right now that sale is at Carter's, where they start as low as $9!
Carter's never has a shortage of totally adorable pj sets and sleepers, and at these prices you might as well grab a few - even go up a size or two so you're all ready for the next growth spurt.
Check these out:
Girls'

Boys'

I'm really liking the 3 and 4 piece pj sets, and am seeing a number of these in our very near future. Shipping is free on orders of $50 or more.