Free Venula Earrings With $150 Purchase @ Swarovski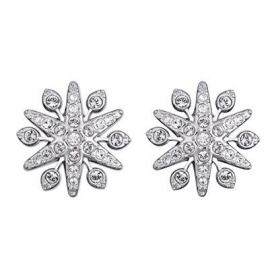 Swarovski Canada has a great promotion that you can spoil yourself with this Easter weekend. Or, Mother's Day is coming up and this is also a great way to be an early bird about your gift shopping. Spend $150 or more at Swarovski Canada online right now and you will get a free pair of Venula Earrings.
This offer starts today at Swarovski, and runs until the 30th of March, so you have a few days to decide if you want to score these beautiful earrings for free. I know I could easily spend $150 at Swarovski, especially with Mother's Day coming. Similar earrings go for $85 - $115 at Swarovski—quite an awesome freebie to get with your purchase.
My mom collects the Swarovski Figurines, and has for several years. I can't recall the last time I bought her a new crystal figure for her collection though, so perhaps this is the year. She has a slight obsession with butterflies so I think I will snag the Sparkling Butterfly for her and something else small for myself to reach the $150 threshold. I personally think these Baby Tortoises (Set of 2) are adorable. For $70 I can give one as a gift and keep one for myself. Sort of like a best friend necklace!
If you don't quite spend $150, don't worry. You can also get a fancy free water bottle with every Swarovski Activity Tracking Jewelry purchase. These fitness promoting wrist bands are all the rage, but don't look very pretty do they? These are a very attractive alternative! This particular offer is only valid until March 27th though.
(Expiry: 30th March 2016)