The Bay Canada: Save $100 - $120 Distinctly Home Cluster Duvet Now $80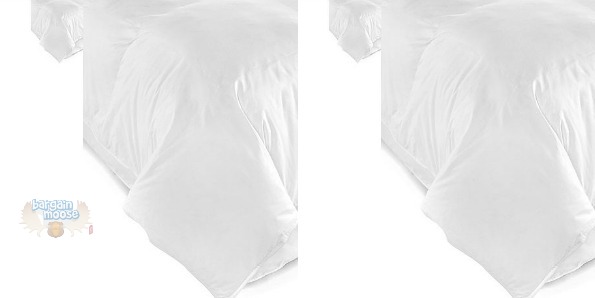 The Bay Canada has an excellent price on this Distinctly Home Cluster Duvet in double/queen size and in king size. Originally $179.99 for double/queen or $199.99 for king size - the duvet is discounted to $79.99 for any size.
The shell is made of 100% cotton and the fill is cluster fiber (synthetic) and those no real geese nor ducks were harmed in the making of this duvet. When it needs cleaning it should be dry cleaned only.
This is a really great price because it is over 50% off (56 - 60% off actually) and it is a very affordable way to move from a comforter to a duvet. I find duvets work better at regulating temperature within the bed.
Expiry: 10th January 2013