The Bay Canada: Men's Chaps Only $19.99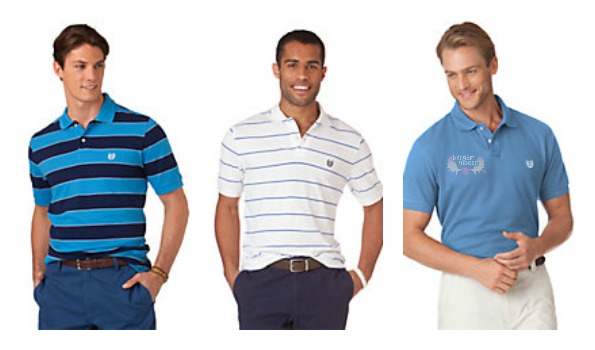 Still looking for a Father's Day gift for dear ol' Dad? Well, the Bay has a fantastic deal on men's Chaps for only $19.99, with a regular price of up to $60!
Polo shirts are almost the easiest Father's Day gift to get. You know he'll use them for work or play and you know he probably needs them. I like shopping for my husband, as I find his style sense is something out of whack, but he usually likes what I buy him. My Dad would never wear a polo shirt, as he is strictly a jeans and t-shirt guy. This deal is pretty great, as you might as well spend the $99 necessary to get free shipping, which means you can get five shirts with a potential savings of $200!
There are so many styles of Chaps polos, from the solid, to the striped to the patterned. Get him one of each!
If he is big and tall (my hubby definitely is not and neither is my Dad), this Big and Tall Hillcrest polo is a flattering orange with stripes. It is regularly $60. If he isn't the greatest at laundry, this Easy Care solid polo might be perfect for him. I like the light colour, although my husband would spill something on that within minutes of putting it on, so I hope easy care means stain-resistant! This one is regularly $50.
If custom fit is more his style, these solid custom fit pique polos come in a variety of colours and use True Fit to get your size. These are regularly $29.99.
Polos are the only tops on sale during this Chaps sale. Get him this sundrenched large plaid button-up shirt for casual wear or long summer days at the office. This top was $34.99.
I noticed that a number of items were sold out, especially the solid colour black polos, but other items may sell out quickly as well, so you might not want to wait before ordering if you have your eye on a particular style.
(Expiry: 12th June 2014)