Sears Canada: Featherlite 55" Aluminum Ladder Was $60 | Now $27 + Shipping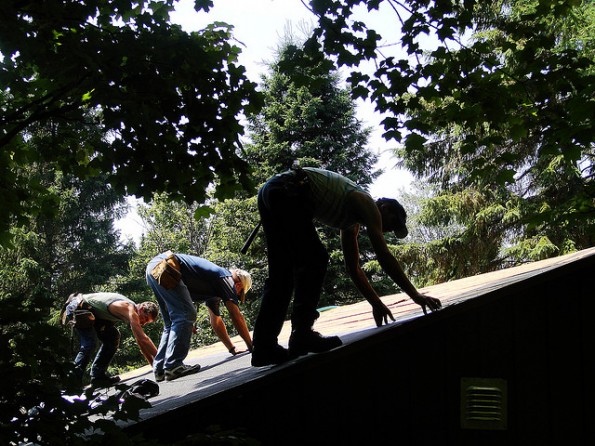 Looking for a handy ladder for doing home renovations? Sears has a great deal on right now on the Featherlite 55" aluminum platform ladder, that had a regular price of $55.99 and is now $26.99. Shipping is free at $99, so you might want to see what else you need at Sears, or you'll pay about $8 (what it was to my Ontario address) to ship to your home. You also have the option of shipping to store for free.
My husband and I are addicted to the Home Network. He loves renovation shows, I love home buying shows. Either way, if we aren't watching our favourite shows like Shameless or American Horror Story, we have HGTV on in the evenings. He's got the reno bug and even though we don't own a house, he wants to buy one that has something he needs to fix up. I'm all about not doing any extra work, but he loves having a project.
This ladder might make him the perfect Father's Day gift, along with buying a house that needs some renovations. At only $27, I think this is a hot deal and I never pass up a practical and useful hot deal.
This particular ladder boasts that it is lightweight, has a fold-down utility tray for your tools or paint and has slip-resistant feet. We don't want any accidents! The comfort foam grip on the handrail is handy when you need to lean a little bit as well. This ladder is rated as type 2, which means it is for household use with a workload of 200lbs.
I don't really see this ladder elsewhere, so I can't give you a price comparison or reviews, but Featherlite is a well-known name in industrial ladders.
Sears is known to sell out of their sale items quickly and even though this is advertised as being on sale until February 18th, you might want to jump on it before it does sell out.
Photo credit: Etolane
(Expiry: 18th February 2015)