Sears Canada: 48-Hour Sale On Home Decor (Up To 70% Off)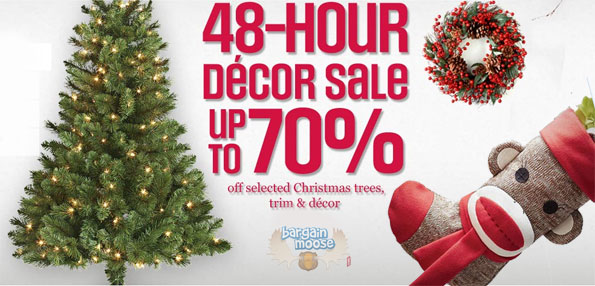 Nothing beats securing deals on holiday items before Christmas and luckily, here's your chance: save up to 70% on home decorations during Sears' 48h sale!
Just the other day, I went shopping for holiday home decorations but I have to admit that the high prices made me quickly return home, and I told myself that I'll come back after Christmas. And while saving money on next year's decorations is an appealing thought in of itself, it still doesn't change the fact that I need new decorations now, a problem that I'm sure many of you have encountered already, and this is exactly why I have already ordered a couple of items from Sears' sale.
In my excitement at seeing such low prices on holiday decorations, I even compiled a short list of some of the biggest discounts you can get:
As usual, free shipping is only available on purchases over $99 and keep in mind that today is also the last day to shop for the order to arrive to most locations before Christmas. Be sure to let us know in the comments section which deals on home decor items you will be snagging!
(Expiry: 12th December 2013)