Sears Canada: 35% Off Gladiator Garage Flooring, Storage & Accessories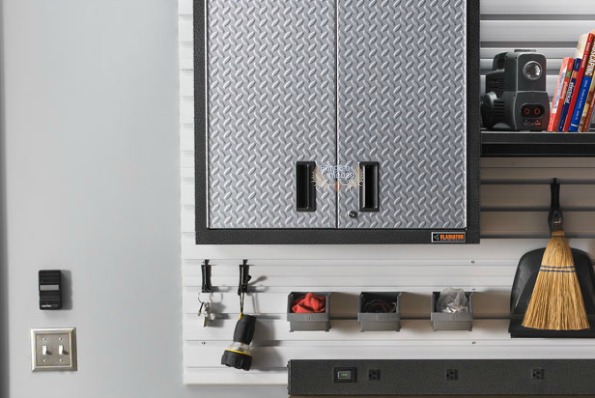 With Spring comes Spring cleaning and if your garage is a bomb and you'd like it not to be, you should check out the 35% off Gladiator garage flooring, storage and more sale at Sears.
My garage has never been show-worthy with stuff cluttered everywhere, dirt on the floor and vehicles haphazardly parked in there during the Winter. I'd really love to see it a lot more organized, neat and clean. We might need some help with this.
These Gladiator garage flooring tiles have excellent reviews and ratings and can be driven on right after their very easily click and lock installation. You can get charcoal or silver, but I think both look nice in a pattern. These were $29.99 for a four-pack, but now $14.99, which is actually 50% off, so a super deal.
If you need a spot to store your tools and more, check out all the gearboxes available, like this Gladiator 2 full door modular gearbox. It was regularly $229.99, now $149.99.
This Gladiator horizontal bike hook is totally handy for keeping bikes off the ground so you can actually park your cars in the garage. It was $29.99, now $19.49.
Sears offers free shipping on a $99 spend.
(Expiry: 24th April 2014)