Sears Canada: $100 Off Broil King Signet 90 Propane Grill - Now $650 & NO TAX With Promo Code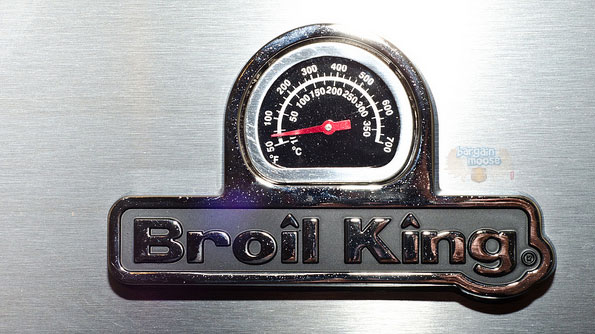 Summer is right around the corner and if you need a BBQ, then the Broil King Signet 90 family-size propane grill is $100 off at Sears right now. Originally priced at $749.99, it's now $649.99 and even better is that you can use the Sears coupon code: 941612317 to save an extra 15% on it.
A couple of days ago, Avigayil blogged about Sears' Save The Tax Event on right now until April 6th. I definitely didn't expect for the coupon code above to work on the BBQ but was very pleasantly surprised when it was indeed applied at checkout and the subtotal stayed at $649.99.
The Broil King Signet 90 propane grill features:
4 stainless steel Dual-Tube burners
stainless steel control panel
500 sq. in. main cooking surface (695 sq. in. total cooking surface)
50,000 BTU main burner & 10,000 BTU cast brass side burner
Out of 12 reviews, this barbecue even has 4.8/5 stars! Here's what one reviewer had to say about it:
We looked around at several options, but found the Broil King Signet 90 was the best value for money and it also came ready assembled. When the lid is opened you have complete access to the whole grilling area, which is excellent. Use it regular, did a great lamb rack the other day.
A number of other Broil King barbecues are also currently on sale, depending on the size and power you need. Another great contender is the Broil King 440 propane barbecue, which also has 4.8/5 stars and a total of 12 reviews. Originally priced at $849.99, it can be yours for just $749.99 with no tax when you enter the Sears coupon code mentioned above.
Shipping also appears to be free. Usually, shipping is free on orders over $99 at Sears but since a barbecue is quite a large and heavy item, I'm skeptical as to whether it would truly be shipped for free. I added this BBQ to my cart and got all the way to the last part of the checkout without any extra shipping fees being added, so it does seem legit! Just to make sure, you could have it shipped to your local Sears store instead but you would need to go pick it up.
(Image Credit: Bram Cymet)
(Expiry: 6th April 2015)