Mizerak Billiard Starter Kit Was $80 | Now $52 + Free Shipping @ Walmart.ca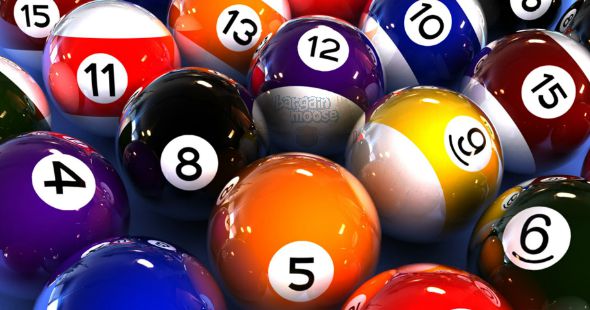 Time to replace those old pool table balls? Now would be a great time to do so. While quantities last,  you can snag the Mizerak Billiard Starter Kit at Walmart.ca for just $52 instead of the original price which was $79.86. Gotta love clearance items at Walmart Canada, right? This kit doesn't only include the 16 billiard balls though, you will get an entire kit for your pool table for this price. You will also get free shipping since this item is over $50.
Whether you are looking to replace your current billiard balls and pool table tools or looking to get a starter kit for your brand new billiard table, you will want to take a look at this Mizerak Billiard Starter Kit from Walmart Canada. This starter kit is on for just $52, which is 35% off the original price and still the lowest price you will find for a starter kit like this. Just take a look at what other Canadian retailers are selling this Mizerak Billiard Starter Kit for:
This Mizerak Billiard Starter Kit literally included everything you will need to play pool except the table and pool cues. This set includes 16 billiard balls (2.25"), 6 leather tips, 4 chunks of billiard chalk, 3 ferrules, 2 scuffer shapers, a bottle of tip cement, a wooden triangle for setting up the pool balls, sandpaper, metal clamp, a mesh storage bag for the billiard balls, a table brush, an aluminum bridgehead and of course the handy dandy official rule book.
I don't see any reviews on this product yet, so I am not entirely sure what the quality would be like compared to higher end name brand billiard sets. I do know that this Mizerak Billiard Starter Set is only a fraction of the cost compared to high-end brands though, which is a bonus. If you have kids playing with the pool table as well then you may not want to invest hundreds of dollars in a starter set like this until they learn to play properly.
Walmart Canada even offers free shipping on orders over $50, so you won't  have to worry about any extra costs in that department. If for whatever reason your address does not qualify for free shipping, you can always have your purchase sent to your local Canada Post office for free as well. I happen to live in the Greater Toronto Area, so I generally have my purchases sent to the closest Grab & Go Locker for totally free, no matter how much or how little I spend.
(Expiry: Unknown)