Let's Rant About Tools (& A Sears Discount)
As you can see below, from now until the end of the month, Sears Canada are offering a $20 discount as long as you purchase $100 or more worth of tools or hardware online. Effectively a 20% discount, that's fairly substantial.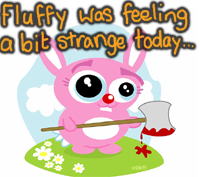 [blogcoupon name="Sears" code="941612242" url="sears.ca" discount="$20 off $100 On tools and hardware" expiry="28th February 2009"]
I'm told that you can never have enough tools in your house. My "other half" just seems to keep buying them and buying them, but I rarely ever see the tools get used. At one stage, I think we had three axes. THREE axes?? We don't even have a garden!? I don't think he's doing a dark defender and going all "Dexter" on me, but who's to know!?
He also has an endless supply of cable ties too. Long ones, short ones, red ones, black ones, thick ones, thin ones, velcro ones, reusable ones, you name it, he's probably got it. Is there some sort of cable tie fetish club that he can join? He uses them for loads of things though, and I have to admit they're pretty handy. Tying up all the cables behind the TV, keeping all the leads tidy behind my monitors, preventing those pesky burglars from escaping… you know, the usual stuff.
And don't get me started on screwdrivers – they're lying all over the house! He has so many different types, it's astounding! Furthermore, friends and family are under the mistaken assumption that he needs more. Every Christmas and birthday, he gets at least one more adjustable screwdriver to add to his growing collection. He even has one with a secret compartment in the handle, from which a never-ending supply of interchangeable tips is magically dispensed. (OK, I shouldn't rant, I actually like that particular screwdriver, and I think I use it more than he does!)
Thanks SkullBoy Worldwide, Inc..