Kids' Upholstered Character Chairs $79.97 @ Toys R Us Canada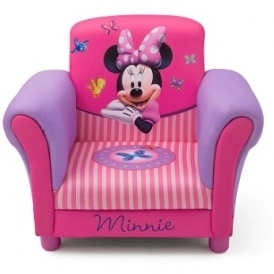 The kids LOVE having their own chair to sit in - and it means they aren't jumping allover yours! We had an Upholstered Chair by Delta Enterprise (from Toys R Us) and he just loved it. Right now you can get your hands on one for your kids too, they are on sale for $79.97 down from $99.99 at ToysRUs.ca.
There are a few different options for your kiddo's new upholstered chair! Here are the sale options I found on ToysRUs.ca:
My son had the Cars version from the first movie, and it lasted well over two years. It stopped him from trying to climb up on our couches, and I think he felt good knowing he had his own spot. The design was cute, the chair was sturdy and I only wish I could get him to sit in one now!
Toys R Us offers a $10 discount on shipping when you purchase one of these chairs - or you can opt for free in-store pickup if your local store has them in stock.