Kenneth Cole Floor Lamp Now $70 (Was $259.99!) @ Bed, Bath & Beyond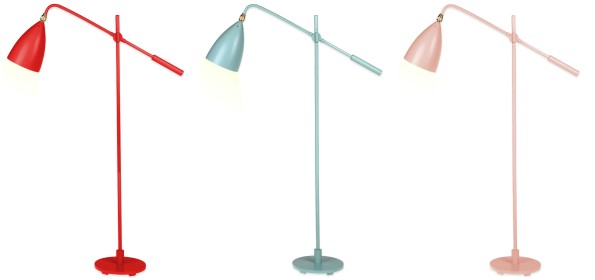 This Kenneth Cole Reaction Home Counterbalance Floor Lamp is currently on sale (big time!) at Bed Bath and Beyond right now. Originally listed as $259.99, this sleek and popular floor lamp is now on for only $69.99. If you've been contemplating a few changes in your house, this is the perfect place to start. If you've calculated that discount, it is 73% off! Don't let the picture fool you, this is a tall lamp that will light up your whole room!
Though it may sound like a mouthful, this floor lamp is anything but complicated. With easy features such as boom-mic styled adjustment settings, the on/off switch located at the base, and a great modern look, you'll love this new addition to the house or office.
This lamp is a perfect change for someone looking for a modern yet retro home design style. The old fashion boom-mic adjustment settings brings back the older lamp styles of the 70s, but the sleek and clean design make sure that you don't sacrifice style for trends. This really is a timeless style, you can't go wrong.
The design comes in blue, pink and red too, just to make sure that you get exactly the perfect retro style that you had in mind.
Shipping costs depend on your final total, so be sure to check that out. If you spend more than $100, those costs are free.
(Expiry: Unknown)