HomeSav Canada: All Funky Lamp-in-a-Box Collection $35 each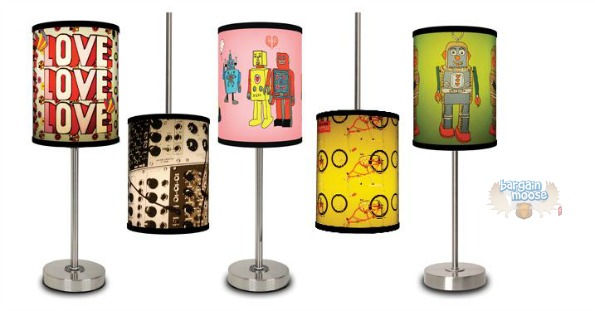 HomeSav Canada has a great deal on right now with their funky Lamp-in-a-Box lamps.  All of the lamps were $41 and are now just $35 until 11th July.
Here is a brief description of these cool lamps if you are not familiar with them:
The concept behind Lamp-In-A-Box is to redefine the perception and experience of home lighting. Inspired by "Swatch" and the graphic T-Shirt industry, Lamp-In-A-Box creates unexpected, sleek and affordable table lamps using original, nostalgic and playful designs. Lamp-In-A-Box has also embarked on collaborations with several independent artists, as well as iconic brands in order to make lamps even more relevant to people's individual tastes and lifestyles.
I love the idea of having something funky and unique in my home. I know my kids would go crazy for the comic book ones like this Marvel Xmen lamp.  They would love to have something like that in their bedroom.  I also like this Beatles sea of holes lamp because it would look awesome on a bar in our basement.
With almost 40 different lamps to chose from, there is sure to be something that meets your taste.  HomeSav Canada offers free shipping for all orders over $100.
(Expiry: 11th July 2012)