Home Depot Canada: Up To 35% Off Talon Closet Organizers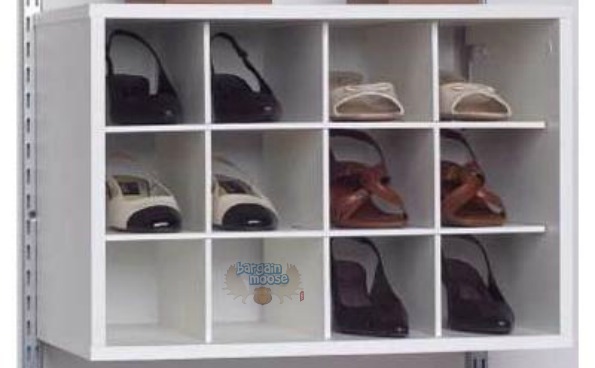 Take a look at your closet and tell me if everything is everywhere. Mine is! I've tried to keep it organized, but I think I need professional help, like with these Talon closet organizers, now up to 35% off.
What's awesome about these organizers is that you don't need a special system to install them. They hang on mounting brackets, which are included. These are great if you just need a little something, or you can buy a few to get a whole system going. These items are sold online only.
This two-drawer organizer is great if you don't have a chest of drawers, or if you don't want one and just need something for your skivvies. This is also great for scarves and hats and mitts, and even for jewellery storage. Was $88.99, now $59.
I'd love to see this 12-cube organizer in my front hall closet. My kids love to just toss their shoes into the cupboard and then ask me the next morning repeatedly, where their shoes are. This way they can have their own cubbies and it makes them feel special enough to put their shoes away. Or, I can do it for them, which is probably what would happen, but at least we'd know where they are! This is also great in a garage or mudroom for sports equipment or books or any other items you need organized in this way. Was $73.99, now $49.
There are a few other items on sale for closet organization, so check it out!
Shipping depends on what you get and where you live.
(Expiry: Unknown)