(GTA) Kitchen Stuff Plus Printable Coupon for 10% Discount on Furniture
This is a deal targeted at those of you readers in the greater Toronto area of Canada. If you have a KitchenStuffPlus store near you, you might be able to take advantage of this furniture bargain.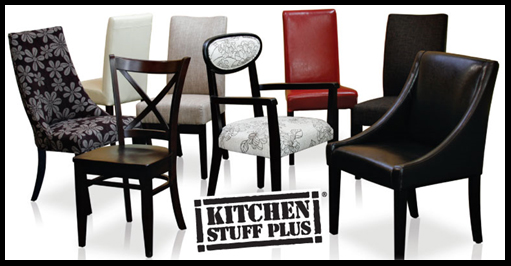 This kitchen store is offering a 10% discount on any furniture deals you purchase from them, up to the 16th of November, 2008. All you have to do is grab the printable coupon and present it in store when you make your purchase, to get your discount furniture. If you've never bought from them before, there are a few customer comments on the ourfaves site, if you want to have a read.
From the image above, I love that chair in the center, with the black and white printed coverings… but I reckon it would be quite hard to keep clean!
P.S. Loads more printable coupons here :)
- Anna