Crayola Marker Airbrush Just $13 (Was $27) @ Walmart.ca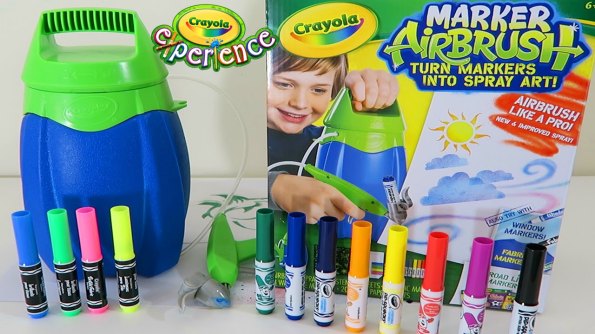 Here's a cute item to keep the kiddos occupied indoors this winter. Shop at Walmart.ca and save just over 50% off the Crayola Marker Airbrush set. This set was $27 but right now you can snag it for just $13. There are a few different shipping options available as well. Walmart just restocked their clearance section, so have at 'er!
The Crayola Marker Airbrush set is a great way for you and the kids to create your own masterpieces or colourful project. There several items included such as the airbrush sprayer, 20 blank paper sheets, 8 washable markers, 4 fabric markers and 4 stencil sheets. For just $13, you have yourself a bargain.
You can try this set out with the Crayola Bright Fabric Markers and make personalized t-shirts for the entire family. Maybe you can make one for your hubby for Valentine's Day? That would be one fabulous personalized gift, that's for sure.
This particular item has three different options when it comes to shipping. You can spend $50 and have this item shipped to your home, or you can opt for free pick up at your local Canada Post or Walmart Grab & Go Locker. It should be easy to find $50 worth of items in the clearance section right now though, it appears Walmart.ca just restocked their clearance section.
(Expiry: Unknown)