Bissell Little Green Machine Cleaner on Rollback @ Walmart | Now $79 & Free Shipping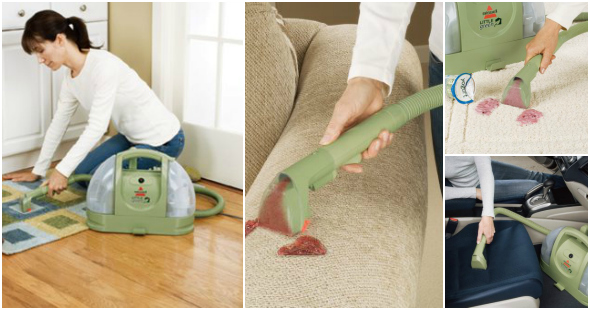 Moosers, if you have kids, pets, a clumsy spouse or the whole holy trinity, you might want to check out this new Rollback price at Walmart.ca. The Bissell Little Green Machine is fantastic (I have it because I have all of the above!) and it has been marked down by nearly $21 to just $79.
Frankly, even if you're a swinging single this isn't a bad investment if you have a car. We used it a few weeks ago to clean salt stains out of a leased vehicle we were turning in and it worked like a charm!
Still selling for $99 at most other retailers (Amazon.ca has since matched the $79 price so if it happens to sell out at Walmart, head to Amazon) this little guy is compact but powerful. The 15' cord length lets you plug it in once and reach the couch and the carpet (and the rug and the stairs...) without having to move it to another socket. Also great in the garage; making your way around the car or truck is much easier with that long cord. It's small and easy to store in the cupboard and grab quickly for a sudden mess.
There are 174 reviews on Walmart.ca for the Bissel Little Green Machine, most of which are very positive. You'll find the same at other retailers' websites, as well.
Your order will be over $50 so it will ship to your door for free.
(Expires: Unknown)