5 Drawer Tool Chest & Cabinet Combo Was $120 now $40 @ Walmart.ca! (EXPIRED)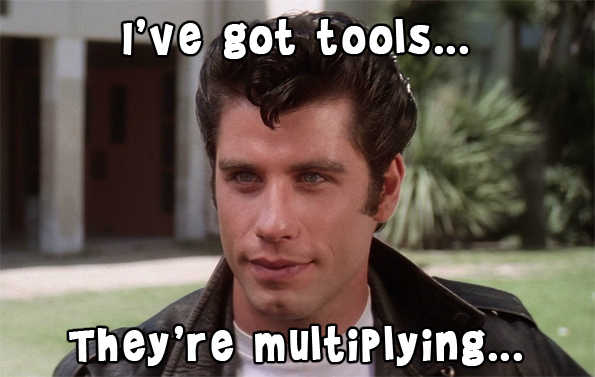 Nice deal incoming! This 5 Drawer Tool Chest & Cabinet Combo with Storage Riser has currently got a hot price at Walmart Canada's online store. Originally priced at $119.97, you can pick it up right now for only $40!
While it's a great discounted price on this red tool chest, it's such a shame that Walmart don't offer free shipping on any order, any more. Alas, you will have to pay shipping fees on this item! I believe shipping is $4.97 – that might vary depending on where you live. Even so, that's still a really reasonable price including shipping for this type of tool chest.
Free Shipping?
But wait – Walmart offer free shipping to your home on any order of $50 or more, so it's probably worth topping your order up to that amount. Spend $10 on nappies… soup… anything you can find. You'll get free Canadian shipping to your home, on the entire order. Hit up Walmart's clearance section too – there are always great deals in there.
Price Comparison
While it's difficult to compare prices elsewhere for this type of thing as it is unbranded, I've given it a shot. This very similar chest from Canadian Tire is $170, this one is $80 @ Sears, this one is $112 @ Lowes, this one is $199 @ Northern Tool. It's a very sweet price from Walmart.
Get It Quick
I have a feeling this will go out of stock very fast – get in now if you are interested.
Tidy Homes
A tool chest like this is a must for any home where DIY is practiced… my partner is terrible with his tools. He does have a tool box but inevitably, not all his tools fit in it and there are screwdrivers lying all over the house. Sometimes I think they're multiplying…
(Expiry: Unknown)