Wendy's Halloween Coupons: Get 8 Freebie Coupons For Just $2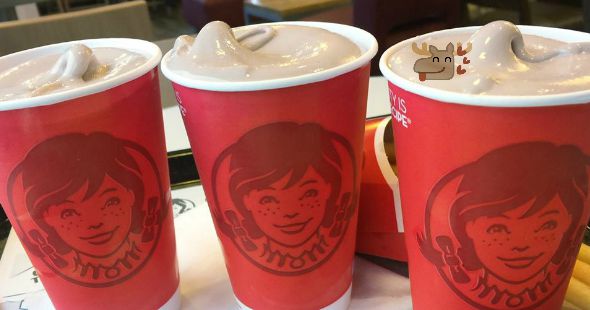 Make your way over to your local Wendy's Restaurant before Halloween and you can enjoy their Halloween Coupon Booklet. Yes, it's back! You can get 8 coupons for just $2, which is fabulous if you love Wendy's. These coupons will get you a discount on a Junior Frosty or Junior Fries, and you will have a total of two months to enjoy them. I can definitely hit up Wendy's for a delicious Frosty a few times in two months, can't you?
Every year Wendy's Canada launches a new Halloween Booklet to get discounts on their food for a small cost. The money you spend on the coupon booklet is usually donated, so don't feel too bad about purchasing coupons. This year's Wendy's Canada Halloween Booklet has 8 coupons and will cost you $2 and you will end up saving on fries and Frosties. There is a total of 4 kid size fries coupons and 4 kid size Frosty coupons in this booklet. You are not even limited to just one purchase, you can buy as many booklets as you want. If I remember correctly, the coupons are for free items and no purchase will be required.
The 8 coupons will get you a discount on Junior Fries and Junior Frosties. Who doesn't love a Frosty? I actually like to dip my french fries in them, yum. Is that weird? Wendy's Frosty is available in two different flavours - chocolate and vanilla. I will eat them year round, even in below zero temperature. They are not  healthy for you, but they are definitely a delicious treat. I also like them better than getting ice cream from McDonald's or something. I find them a lot less messy and once they start to melt you can drink them like a milk shake. These are also a good treat to reward your kids for getting a good grade or helping around the house. Chances are your kids are going to be a lot more likely to help you vacuum or do the dishes if there is a Frosty after the chores are done. I know not everyone agrees with bribery, but sometimes the kids and hubby won't help without it!
These coupon booklets only come out once a year, so don't miss out. You will need to purchase your booklet at your closest Wendy's location on or before October 31st, 2015. Your coupons will be valid for use between November 1st and December 31st, 2015. The toonie is even donated to the Dave Thomas Foundation For Adoption Canada, which means not only are you getting discounts but you are also contributing to a good cause.
(Expiry: 31st December 2015)