Melissa & Doug Costumes $27.99 @ Well.ca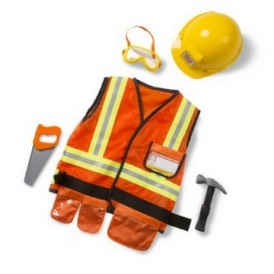 It's not too late to order Halloween costumes for the kids! If you've been something they'll wear again and again – even after trick-or-treating is over – you need to check out these Melissa & Doug costumes on sale for $27.99 each at Well.ca!
There's no denying that Melissa & Doug make great costumes. Each one comes with all the accessories your little one needs to complete their look, and (this is my favourite part) most of them are loose and flexible enough that you can fit a jacket underneath to help your outdoor trick-or-treaters stay warm!
At $27.99 (down from $34.99), these are some of the best prices you'll see for these costumes, too!
Check out these ones:
Orders over $35 ship free, so you might want to throw some Halloween candy in your cart to help you reach that total!