LED Character Masks from $5.08 Each & Free Shipping @ Gearbest! (Hulk, Spiderman, Iron Man & More)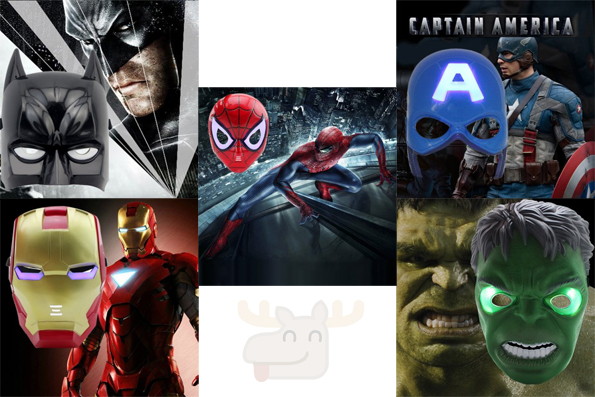 I know that Halloween is a few months away, but I am already starting to prepare! I always save a ton of money by ordering my Halloween supplies well in advance, by taking advantage of low-priced deals as and when I find them. I was browsing on Gearbest after posting this deal on torches the other day, and I spotted a range of character LED masks which have excellent prices – from $5.08 with free Canadian shipping! Here are the choices of items:
All the masks have a push-button which makes the mask light up when you press it. There is a built-in 3 x AG13 button battery, so you don't have to worry about buying any extra batteries to make these masks ready-to-use.
I was price-checking these on Amazon.ca, and you're looking at $20+ for this type of thing, so $5+ from Gearbest is fantastic!
By the way, Gearbest has been around for a long time and they're a reliable supplier (or else we wouldn't write about them here on Bargainmoose). I actually placed an order from Gearbest.com last week and I am waiting for it to arrive. That was the first time I've bought from them… I am expecting shipping to be a little slow, but looking forward to getting my order.
Customs & Duties
Remember, orders from Gearbest will ship from outside Canada. If you make an order of $20 or more, you may be liable to extra costs at your door. If you are interested in the LED masks above and planned on ordering a few, then I'd recommend placing small orders to keep your cart under the customs limit. It's free shipping anyway, so this makes the most sense.
(Expires: unknown)