Kids' Halloween Costumes on Sale from $14.25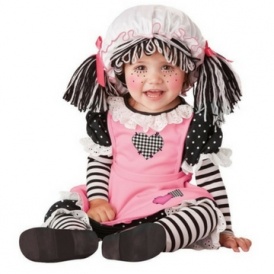 October 31 will be here before you know it, and that means it's time to find Halloween costumes for the kiddos! If you head to Oya! Costumes, you can find tons of them on sale from $14.25!
There are so many awesome costumes on sale that I had a tough time narrowing down which ones to tell you about!
One of my favourites is this a-freakin-dorable Colour Me Cutie Toddler Costume! It's selling out quickly though, so make sure you add one to your cart while you can!
But perhaps the best one I saw on the site is this super duper Muppets Gonzo Romper, marked down to $22.95!
Check all these costumes out:
Orders $89.95+ ship free, so you might as well grab costumes for the whole family while you're at it!