Halloween Costumes & Accessories From $6 @ Walmart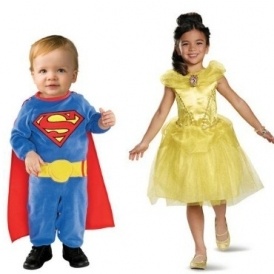 Halloween is my favourite holiday of the year. Who wouldn't love candy and cute costumes!? Now is the time to shop for Halloween costumes if you are shopping online, to ensure that they arrive in time.
A little tiny Dorothy would be so adorable! So get your hands on these Dorothy's Ruby Shoe Covers for Children which are $8. There are only a few left online!
There are all of the Teenage Mutant Ninja Turtles available as well. Some are sold out online so you may need to venture to your local store, but this Raphael Costume is one of the ones available online yet for $19.98.
I saw so many Disney Princess trick-or-treaters last year. I assume this year won't be any different! Get your hands on the Disney Girls' Princess Belle or Princess Cinderella for $24.98.
Walmart ships for free on orders over $50. Orders over $25 can opt for free in-store pickup (Walmart Grab & Go Locker) or free shipping to your local Canada Post Office.