From $12, Clearance Halloween Costume Roundup For Infants @ Party City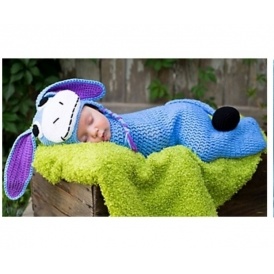 In just a few weeks the little ones come around knocking on your door, seeking treats and you can take your child out around the block for Halloween trick-or-treat festive fun.
Party City has put a selection of costumes for babies and toddlers on a clearance sale. Pricing is in CAD but your order is shipped from the USA so you'll see applicable taxes and fees including import charges during checkout. Once you pay at the checkout you won't have to pay additional fees when it arrives.
Most of the sizes I've shown in a pictorial list below are in a 0-3 month size. There are some toddler costumes in this sale as well.
One costume that's stunning in design is this baby crocheted cocoon donkey costume. This is for infants from 0 - 3 mos. of age. This doesn't appear to be licensed Disney merchandise from the description on the website but it sure looks familiar. This costume is on a clearance sale for $45 down from $65.
Talk about shear cuteness! Ewe will fall in love with your sweet bundle of joy all over again in this crocheted lamb costume. This costume sized for 0 - 3 mos. old is on sale for $30 down from $65.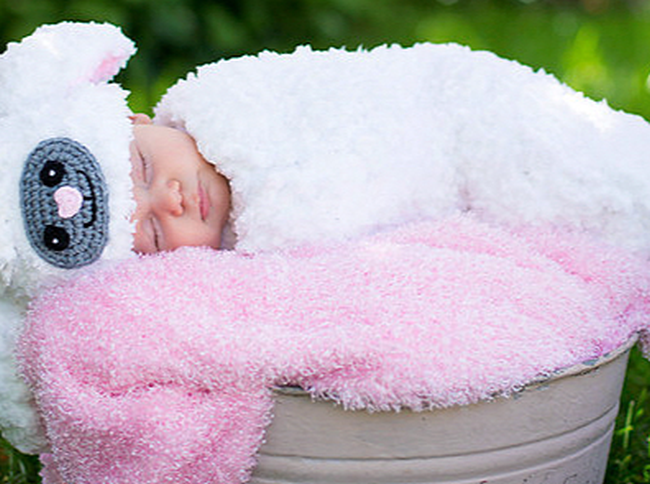 Fly me to the moon! This is a colourful and fun rocket costume. It's on sale for $30, down from $65 and is sized to fit 0-3 mos.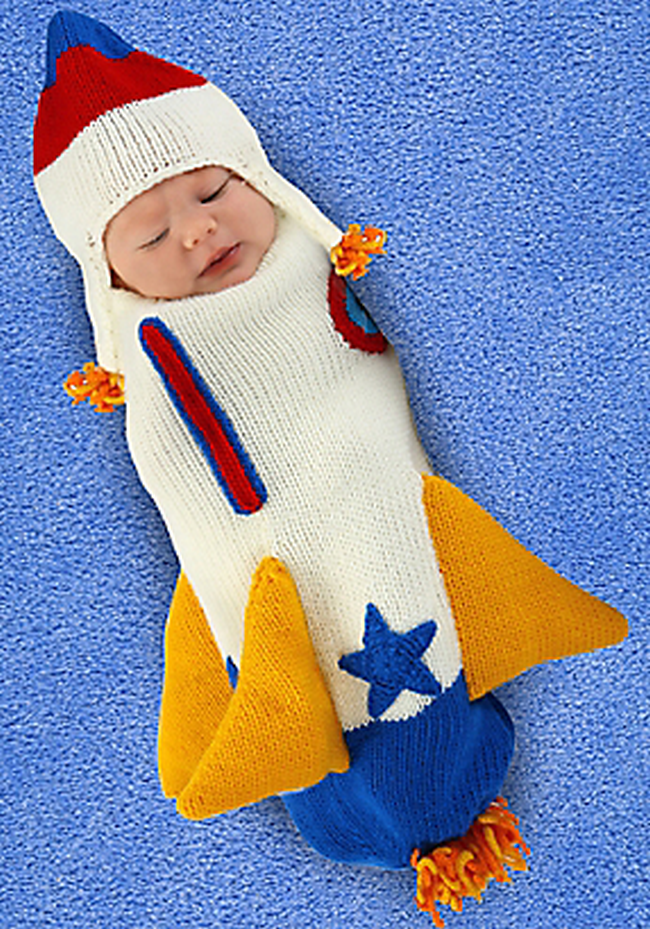 This owl costume can show off the deep wisdom that babies hold within! This costume for 0-3 mos. sized babies is also on sale for $30 down from $65.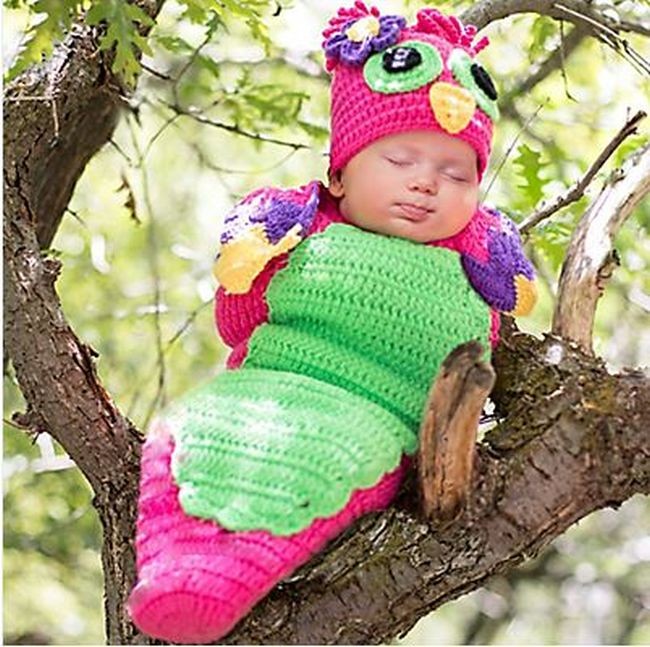 Helloooo Kitty! An official Sanrio Hello Kitty costume is so cute and it's only $25.
The cutest little nerd I've ever seen. Agree? This nerd bodysuit costume is designed for babies in a 6 mos or 12 mos size and is $12, down from $18.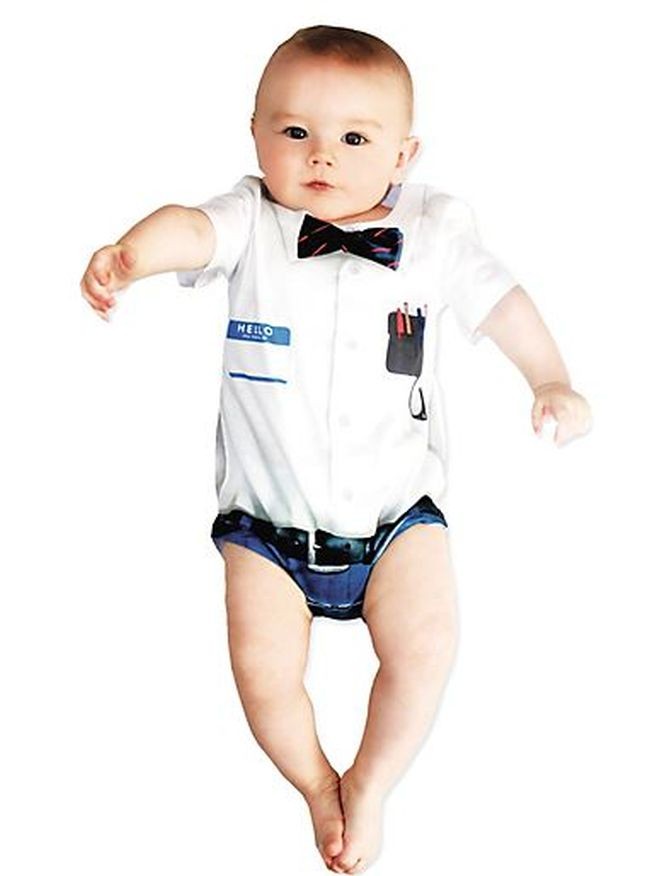 Na na na na na... you'll be singing the Batman song with this crocheted shawl, diaper cover and hat Batman costume for baby, for $15 down from $24. This is sized for batman's who are 0-3 mos. of age.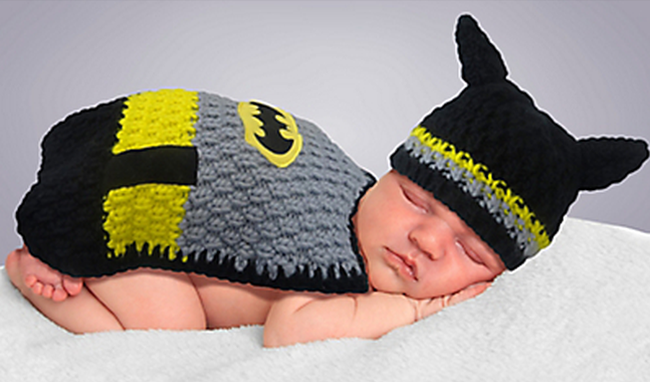 It doesn't get more Halloween than candy corn! This delightfully sweet costume is on sale for $30, down from $65 and is geared for infants 0-3 months of age.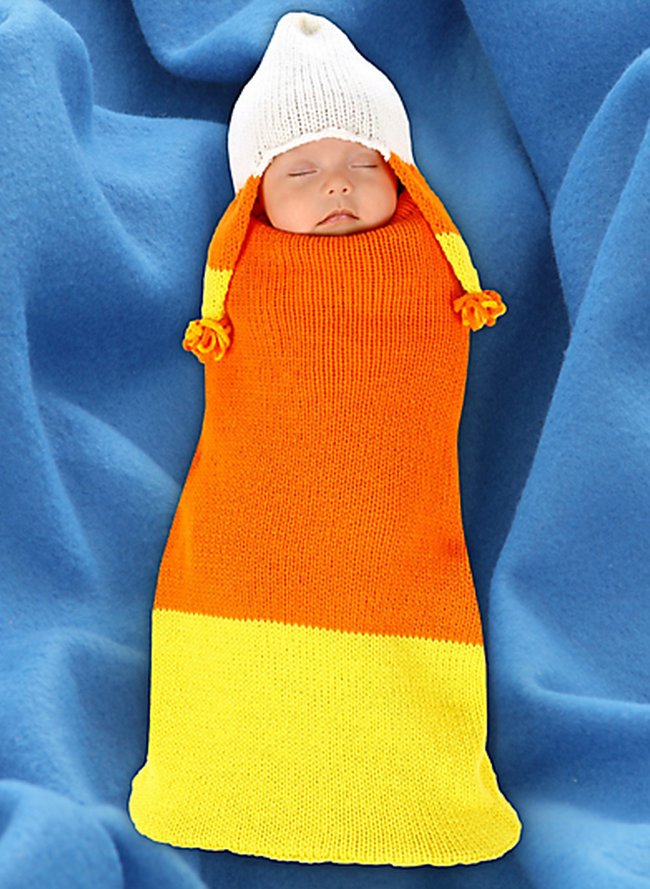 This little baby makes the prettiest, tired little ladybug ever. Also selling for $30 down from $65 in size 0-3 mos. old, it makes for great photo opportunities as you can see!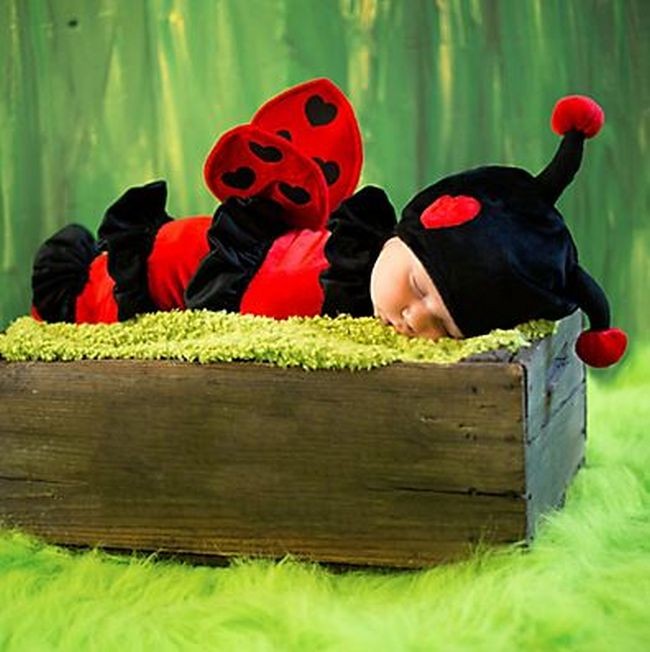 There's a flat rate shipping fee of only $9.95 at Party City if you spend over $75. Otherwise shipping may start at around $16.