Everything You Need For Pumpkin Carving - $14 @ Amazon.ca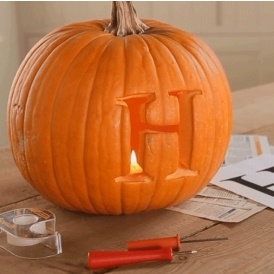 Are you ready to have the coolest pumpkin on the block? You'll need a pumpkin carving kit, and this Pumpkin Masters Halloween Pumpkin Carving Kit comes with everything you need and is a fab price at $13.99 - $14.99.
I've purchased pumpkin carving kits from the dollar store before - but they usually only include one or two tools that never actually survive the job at task. Now I own this Pumpkin Masters set, and it has lasted us three years of carving several pumpkins. There are two different sets:
The Pumpkin Masters Kids Carving Kit comes with 4 sets of funny eyes, 4 fun patterns and the kid safe carving tools. It is $13.99.
The Pumpkin Masters Orange Pumpkin Carving Kit comes with 12 silly to scary carving patterns, 3 saws, 1 scraper, 1 poker and is $14.99. These tools are also kid-safe.
These sets have quality tools that aren't sharp enough to hurt anyone (I let my 3 year old use most of them under supervision), and they provide accurate carving so you can create your own designs or use the included stencils.
These products are both eligible for free shipping with Amazon Prime, otherwise you need to spend $35 for free shipping.