Whether you're a guest, a bridesmaid or the one walking down the aisle, one thing is always true about weddings: it's almost impossible get through the ceremony, pictures and reception in heels.
I'm always one of the first ones to kick off my shoes on the dance floor, and if that sounds like you, too, I have good news! The latest wedding trend is one you (and your feet) will love – bridal sneakers!
Sure, people have paired gowns with sneakers for ages (think Runaway Bride), but this latest craze started when Keds launched The Perfect Pair collection, a collaboration with Kate Spade New York.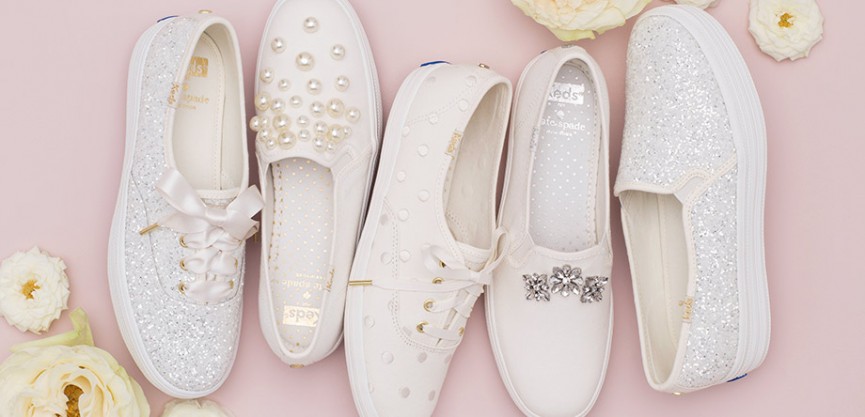 These shoes are amazing, but, unfortunately, they don't seem to be available anywhere in Canada. We'll let you know if that changes, but, in the meantime, we brainstormed a list of different wedding sneakers you can actually find in Canada!
TOMS White Lace Leaves Slip-Ons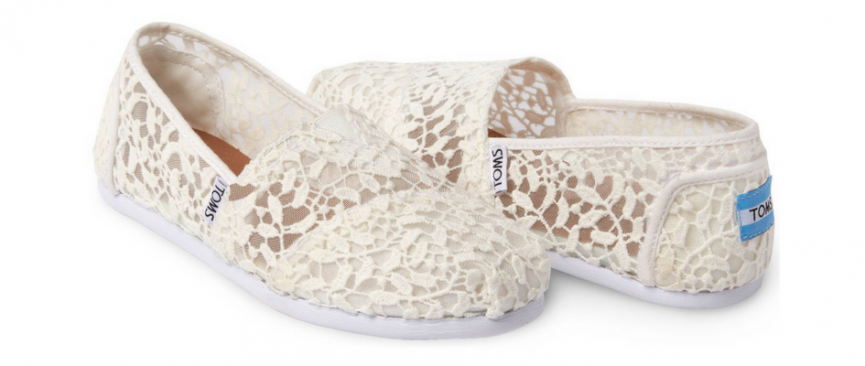 The TOMS White Lace Leaves Women's Classics ($70) are by far some of the most popular wedding sneakers out there. While they're not true sneakers per se, they're super affordable, and you know you'll end up wearing them more than once! Another awesome TOMS option is the Natural Moroccan Crochet Women's Classics ($70), which are perfect for a summer wedding!

Chuck Taylor All Star Mono Low Tops
Okay, technically you can wear any kind of Converse under your wedding dress. But if you're going for that all-white look, my favourites are from the Chuck Taylor All Star Mono collection. They come in Canvas ($65) and Leather ($85), and you'll definitely stay comfy in them all night!
Ted Baker London Kellei Sneakers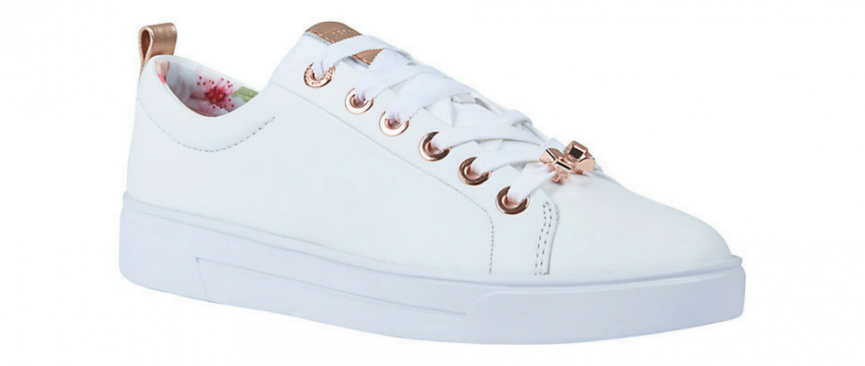 These are the most expensive shoes on this list, but give them a chance! After all, you'll definitely wear them more than once! I found two pairs of wedding-worthy Ted Baker sneakers at The Bay. There's the Ted Baker London Kellei Leather Low-Top Sneakers ($210) for brides who want traditional white and these Ted Baker London Kellei Metallic Leather Sneakers ($210) for a pop of rose gold!
The Wishbone Collection Zoey Sneakers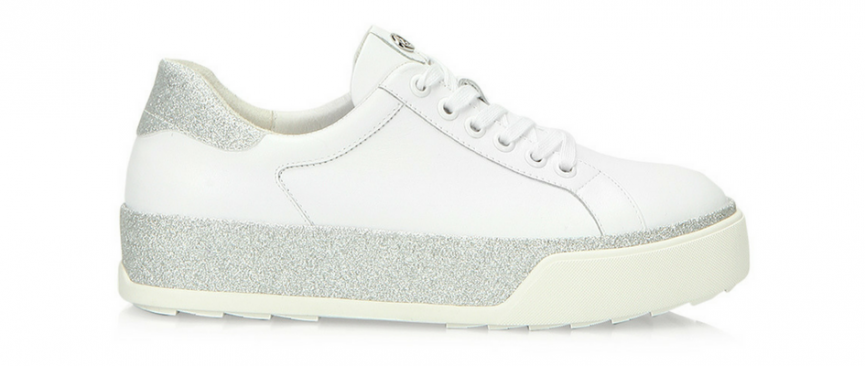 If you're looking to get a little height but still be super comfy, these might be the shoes for you! The Wishbone Collection Zoey Sneakers ($198) from Browns Shoes are a higher platform sneaker, so you can get a bit of a lift – no heels required! They also have these The Wishbone Collection Larissa Sneakers ($158), if you want a slightly cheaper option.
Blossom Embellished Slip-On Sneakers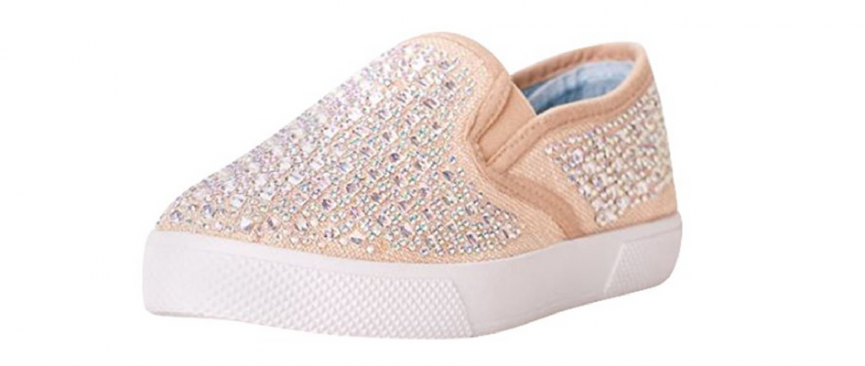 I actually found these Blossom Embellished Slip-On Sneakers ($52.50) at David's Bridal, in their Sneakers & Casual section. They're the most affordable option on this list, and they come in two colours: white and nude. The white is almost entirely sold out online though, so I'd hurry if you want to order a pair soon!

Something Blue Shoes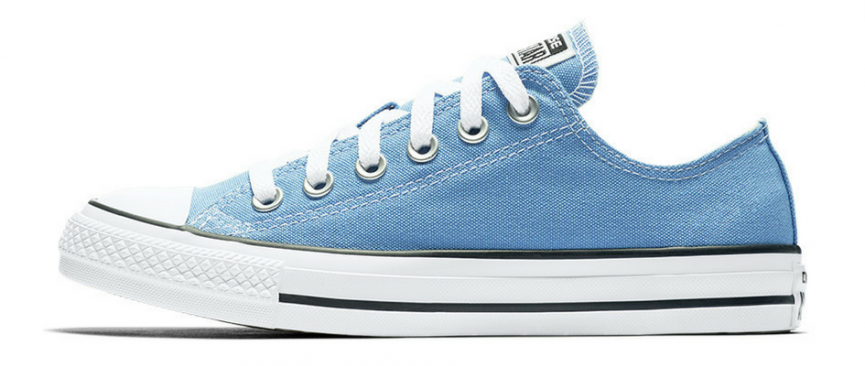 Shoes are an awesome way to incorporate your something blue into whatever you wear on your big day. You can show them off or keep them hidden under a longer dress (and flash them for the photos) – the choice is yours! A few of my favourite something blue shoes you can buy in Canada are the TOMS Imperial Blue Chambray Dot Women's Classics and Chuck Taylor All Star Low Tops in Pioneer Blue – and they're both WAY under $100 each!
And, of course, you can always DIY your own version of the Keds x Kate Spade New York wedding sneakers. All you need are some white shoes, "pearls" and glitter!
So what do you think? Did you wear sneakers to your wedding? Will you? Do you have a favourite pair we missed? Let us know in the comments!