Want to know where to buy Hatchimals? Then stay tuned to this list, because we're posting all the latest deals and stock updates on Hatchimals in Canada!
Since Hatchimals became the toy two years ago, there have been all different types of Hatchimals created and hatched. And with Easter just a week away, these little critters could get even harder to find – so I wouldn't wait if you find the one you want in stock!
In general, you can find Hatchimals almost anywhere toys are sold, including Chapters Indigo, Walmart Canada, The Bay, Mastermind Toys, Well.ca and Toys R Us Canada. Prices can vary, so we dug around to find the absolute best deals out there!
Hatchimals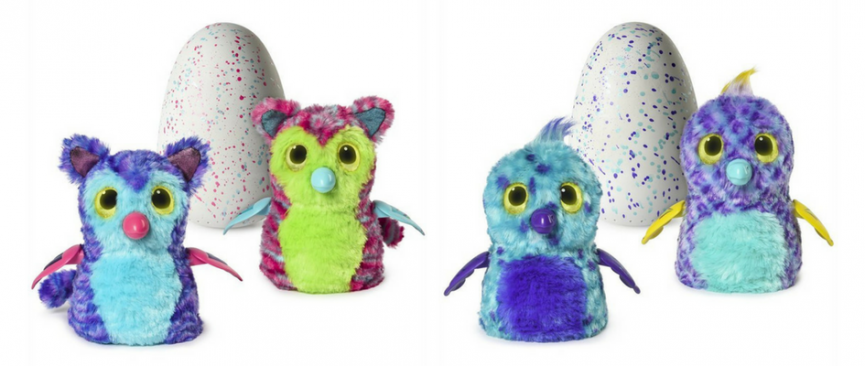 Prices are pretty consistent for the full-size Hatchimals right now, but you'll save a couple bucks if you buy yours at Chapters! They have two new creatures for $74.95 each (instead of the usual $79.99 you'll see elsewhere).
I also just spotted the Hatchimals Fabula Forest Puffato on sale for $71.99 (from $79.99) at The Bay! And if you're looking for more of a collectors' item, Walmart.ca has the exclusive Hatchimals Golden Lynx for $79.97 each!
Hatchimals CollEGGtibles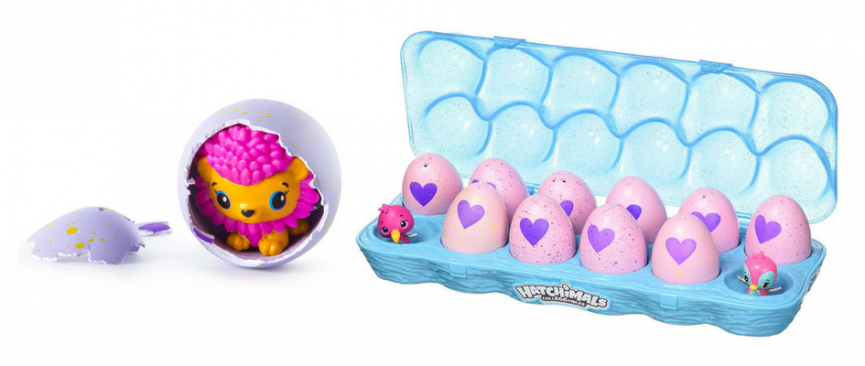 Looking for something a little more affordable? Hatchimal CollEGGtibles are some of the hottest collectibles out there right now. These miniature eggs "hatch" to reveal surprise creatures, and Amazon.ca has a bunch of them on sale!
Don't forget to grab a Hatchimals Hatchery Nursery Playset ($29.97 from $34.99) or Hatchimals Secret Scene Playset ($29.97 from $34.99) to go with them!
Shipping costs will vary by store, so make sure you check those out before you buy.