If you're anything like me, you probably carry around a small fortune in your makeup bag (not to mention what's in your bathroom cabinet). I'll confess that I love luxury brand makeup – especially when it comes to palettes – but I'm also a sucker for a good dupe.
So we put together a list of the best drugstore eyeshadow palettes available in Canada to help you (and your wallet) out a little! Whether the shades you're looking for are bold, creamy or all over the rainbow, these are all worth checking out!
CoverGirl truNAKED Eyeshadow Series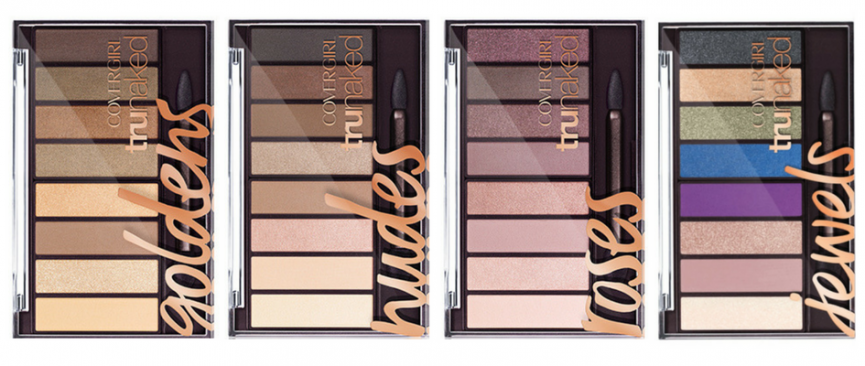 These might be some of the most famous eyeshadow palette dupes around and some of my personal favourites. The CoverGirl truNAKED Series includes a TON of different shade ranges, and four of them are available at Walmart.ca for $10.98 each!

My personal favourite might be the subtle-but-glam Nudes palette, but I'd go for the Roses one if you're looking for an Urban Decay Naked 3 dupe!
Physicians Formula Extreme Shimmer Shadow & Liner Palettes

If you're looking for for glitter and glam, these might be the shadows for you! Well.ca has two different Physicians Formula Extreme Shimmer Shadow & Liner Palettes, and they're less than $16 each! Choose between the rosy Nude ($15.79) and bold Gold Nude ($15.98), both of which are very shimmery and perfect for New Year's Eve parties!
New York Color Lovatics by Demi Lovato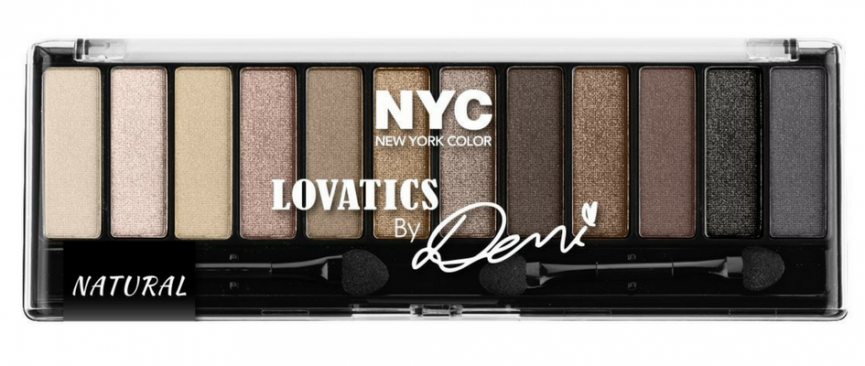 This palette is currently sold out online at Walmart Canada, but since it's one of the most popular drugstore options out there, we figured we'd tell you about it anyways! After all, it'll likely be back, and you might be able to find it in stores!
The NYC Lovatics by Demi Eyeshadow Palette sells for $7.97 and includes both matte and shimmer shades (although, let's be honest, they're not that shimmery) that range from nude to smoky. It might remind you of a certain Naked palette, but it's a pretty fantastic budget option instead!
Milani Everyday Eyes Palette Collection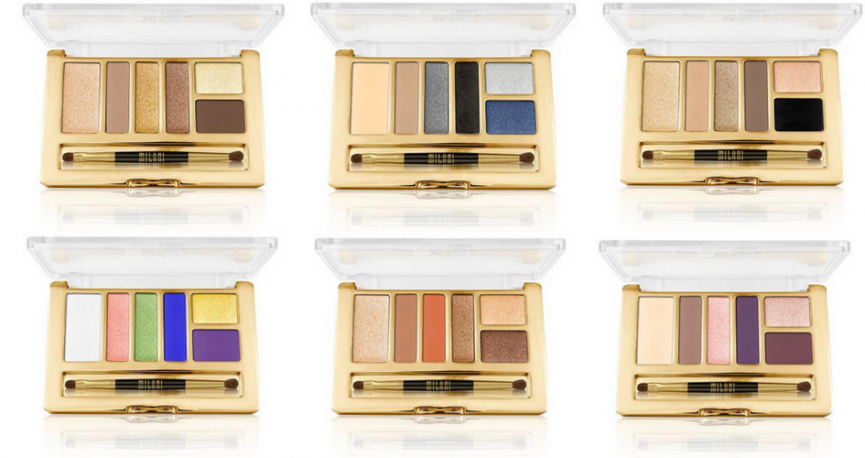 Milani's Everyday Eyes collection is a big winner when it comes to drugstore eyeshadow palettes. These press powder eyeshadows are highly pigmented and buttery, and most are available at Well.ca for under $13! But the best part (besides the price) is that these are great for novice makeup lovers, since they have step-by-step guides for pro application.
The line comes in six compact options:
Maybelline The Rock Nudes Palette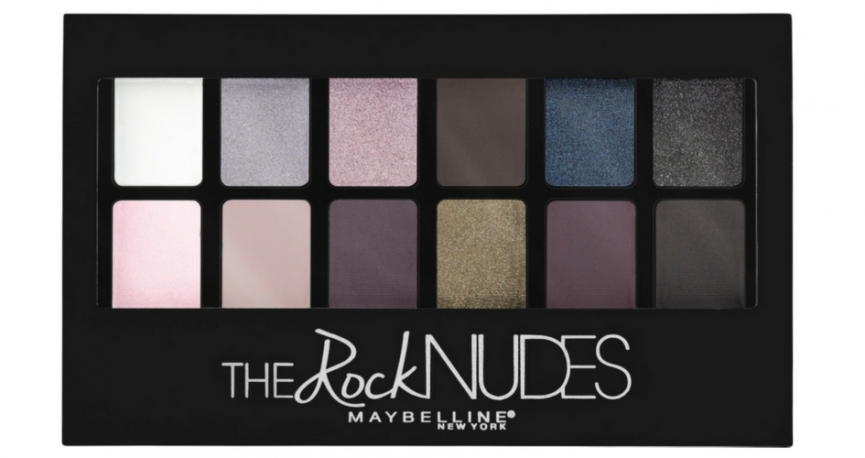 This 12-shade Maybelline Rock the Nudes palette delivers a smoky rocker look with metallic shades that include everything from shimmery white to metallic olive and matte black. We've seen it for as low as $13.96 (now out of stock online at Walmart.ca), but you can buy it direct from Maybelline New York's Canadian site for $17.99 (a bargain, considering how many shades you get)!
And while you're at it, we have some of the best drugstore makeup brands available right here in Canada – including pretty awesome (and wallet-saving) mascara dupes and foundation dupes!

Have you tried any of these? Did we forget your favourite? Let us know in the comments!