Whether you know them for those cozy salt-and-pepper hoodies or those sturdy leather bags, there's no denying that Roots is a Canadian staple. I'd live in their sweatpants all year long if I could, and can you blame me? Roots Canada easily makes some of the comfiest clothes around (as well as some of the sweetest little baby sweaters), and I'm here to make sure you can always get them for the best prices possible.
Besides Hudson's Bay, Roots might be the best-known Canadian store around the world ... and their sales events are just as legendary. While they don't come around often, annual deals like the Roots Birthday Sale and their massive Boxing Day blowout are the kind of things you never want to miss. And to make sure you always know when the next big deal is coming up, we put together this sale calendar.
Here, you'll find a quick guide to every major Roots Canada sale, including information about the discounts you can expect and when they usually appear. So what are you waiting for? Get shopping!

How can I save money at Roots?
1. Check out the Roots sale section
I know this goes without saying, but Roots sneaks some incredible deals in their clearance section. They tend to list their newer markdowns up top, so you might need to scroll for a bit to reach the steep discounts – but trust me, they're worth that little bit of extra work. After all, some things are up to 50% off or more!
2. Team up with a friend
The Roots buy one, get one 50% off sales that come around every few months or so are the perfect chance to stock up and save. But if you only really need one hoodie or a single pair of sweatpants, why not split the difference with a friend? You can both grab one thing you want and still benefit from the BOGO deal. Pro tip: I use this when the buy one, get one sales include leather. That way, you can both get a purse on sale!

3. Pick up your order in-store
Roots recently changed their shipping policy. Before, you only had to spend $50 if you wanted to qualify for free delivery. Now, it takes an order of at least $75. So if you don't reach that minimum spend, you can either rope another friend into combining their order with yours or try to ship your order to a Roots store. If that option is available near you, select in-store pickup as your delivery method when you check out.
4. Look for Roots promo codes
Of course, one of the easiest ways to save money anywhere is to use promo codes. While they're a little more rare at Roots, coupons do pop up occasionally. You can find all the latest ones on our Roots Canada page, and you may have access to a few more if you sign up for the Roots email newsletter.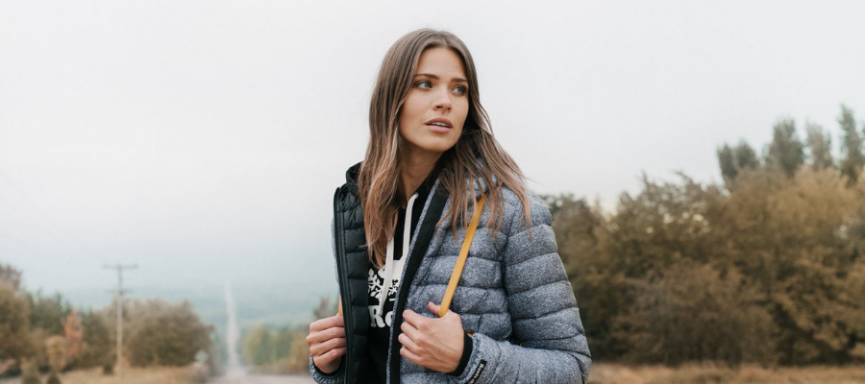 When does Roots have sales?
I guarantee that there's always something on sale at Roots if you check the clearance section. But as for those major sale events, they only come around a few times every single year. These are deals Canadians wait all year for – and I'm not ashamed to say that I set reminders on my phone as soon as I know one is coming up. After all, 40% off Roots sweatpants is WAY too good to miss! Here are all the big events coming up this year.
The Roots Anniversary Sale
The infamous Roots Anniversary Sale is also sometimes called the Roots Birthday Sale. It's easily their most popular sale, and some people wait all year long just to shop these deals. Officially, Roots Canada celebrates their anniversary in mid-August, and they usually throw a pretty big party – and give HUGE discounts on sweats. One year, 40 lucky people even walked away with free Roots sweats, but in 2019, they offered a few different sales, including tees from $15 and sweats marked down as low as $26.

The Roots Sweats Sale
This sale goes by a few different names, but the important thing is that it's your chance to score HUGE savings at Roots. Whether you call it the Roots Sweat Sale, the Roots Sweatstyle Sale or something else entirely, all you need to know is that it's usually a buy more, save more deal that applies to almost all women's, men's and kids' sweats and hoodies in stock. In previous years, Roots offered up to 40% off sweats during the end of August through to Labour Day Weekend – so we might see something similar around that time again.

The Roots Customer Appreciation Sale

This one typically happens in the spring, but it's been known to pop up at other times of year as well. The Roots Customer Appreciation Sale is also known as the Roots Bi-Annual Appreciation Event (and sometimes the Roots Spring Sale), and it's one of their biggest promotions all year. It's their chance to thank you for shopping at Roots, and they usually treat us all to a buy more, save more deal (for about 30% off an order).
The Roots Black Friday Sale
Roots Canada makes Black Friday a little more Canadian with their massive Black Frid-eh events (occasionally called Nice Friday). These sales last for almost an entire week, and you can usually save up to 30% off almost everything online and in-store. Sometimes, they also run one-day flash sales, where you can score awesome deals (like 40% off fleece hoodies). But Roots Canada's sales don't just start and end with Black Friday. They often run sales leading up to the big day itself, and they also hold Cyber Monday deals. In the past, their Cyber Monday offers have lasted entire weekends – and that usually means two days of up to 25% off.
The Roots Boxing Day Sale
Well, Roots isn't kidding when they say they host the biggest Boxing Week sales. During these events, you can often save up to 50% off select regular-price items and an extra 20% off already-reduced sale styles for an entire week. It still pays to shop these events on Boxing Day itself (or as close to the big day as you can), because styles tend to sell out FAST. So I'd try to know your sizes and load your cart before the big day arrives.
The Roots Summit Sale

So what exactly is the Roots Summit Sale? Well, in previous years, they marked down a TON of items across the store at the start of the new year – so, really, it's a chance to grab major sales in addition to everything you scored on Black Friday, Cyber Monday or Boxing Day. Their 2017 Summit Sale, for example, included clearance items for up to 50% off, so it's safe to expect something similar this time around.

Roots End of Season Sales
Like most retailers, Roots Canada holds an End of Season Sale – you guessed it – at the end of every season. The discounts, items included and duration of the sale can vary, but it's usually a great chance to buy Roots clothes at steep discounts. So whenever spring, summer, fall or winter comes to an end, it doesn't hurt to pop over to their site and check for a deal! And FYI, you'll really get lucky at the end of summer or winter.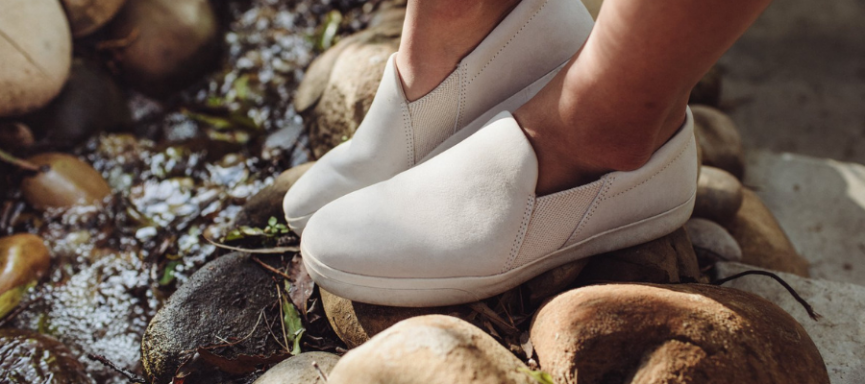 Frequently Asked Questions
Roots is pretty much synonymous with Canadian culture, and I can't really imagine a weekend trip to the lake without their hoodies and cabin socks in my suitcase. But still, that doesn't mean we Canadians know everything about the brand. So I put together a few of the most commonly asked questions about Roots and did my best to answer them here. If there's anything else you'd like to know, just drop your Q in the comments!
Is Roots clothing made in Canada?
According to their website, Roots manufactures their clothing in Canada, as well as at factories in the United States, Asia and South America. The company insists that they only work with supplies that adhere to the Roots code of conduct. If you want to know where an exact item was made, check the tag.
What stores sell Roots clothing?

Well, it goes without saying that you can buy Roots clothing at their stores and via the Roots website. They occasionally also pop up at local thrift or vintage stores, and I've definitely seen their products (especially hoodies and sweatpants) at Plato's Closet locations across Canada and the US.
Is Roots sold in the US?
While the company was originally founded in Canada almost 50 years ago, Roots has since expanded to the United States. They now have a few box stores south of the border, as well as a retail presence in Taiwan and China. They also ship website orders to more than 73 countries worldwide.
---
Do you have any tips for saving money at Roots or favourite times of year to shop? Let us know your advice below. And if you score any incredible deals, let us know what you got – and how – in the comments!
Sign up for our newsletter
Never miss a deal from Bargainmoose with our daily newsletter