This is definitely one way to have your gift stand out under the tree! If you're giving out champagne and chocolate this year, we have the perfect way to put them together – with a tropical twist!
Honestly, this would make a pretty great project year-round, and I can absolutely see this being the perfect hostess gift for a pool party or BBQ next summer!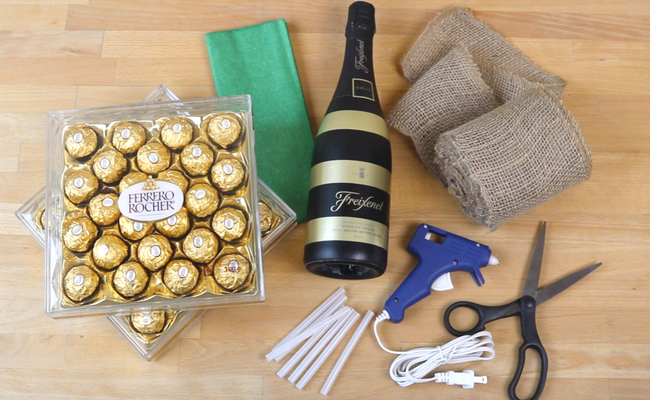 Here's everything you need:
1 bottle of champagne or wine
50 Ferrero Rocher chocolates
Green tissue paper
Burlap
Hot glue gun (and a few refills)
Scissors
You can grab a 24-pack of Ferrero Rocher at Walmart.ca for $12.78, and you'll find everything else at your local liquor store and craft supplier.
How to Wrap a Champagne & Chocolate Pineapple Gift
Step 1: Individually glue each Ferrero Rocher to the champagne bottle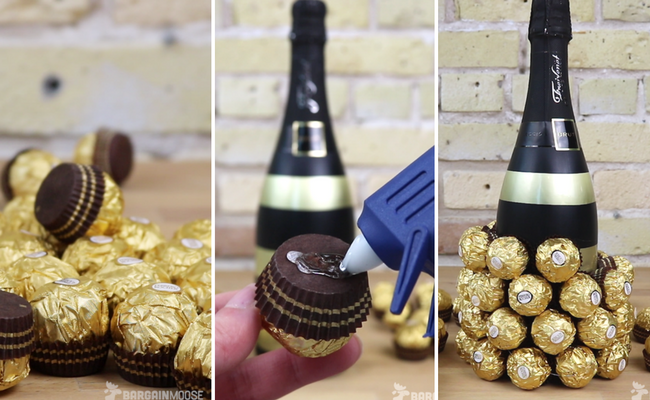 Step 2: Cut leaves out of the green tissue paper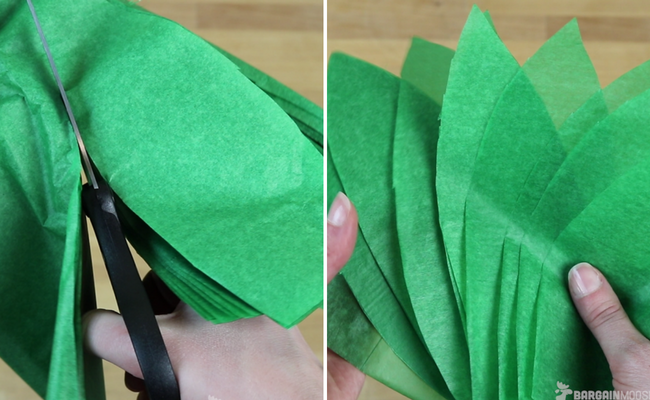 Step 3: Glue the leaves to the top of the pineapple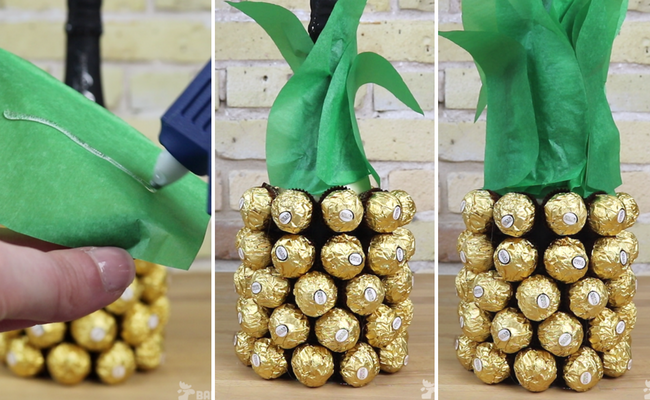 Step 4: Glue the burlap around the neck of the bottle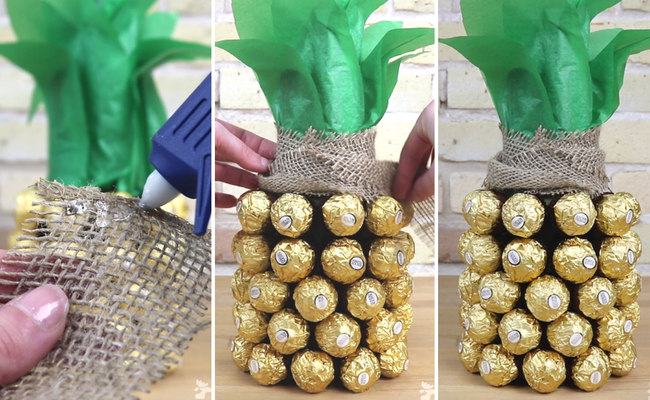 And you're done! Know any more gift wrapping tips and tricks? Let us know in the comments below or over on our Facebook page!