I put together a snapshot of some simple (and creative) elf on the shelf ideas for busy parents because every year it starts the same, with enthusiasm and energy, then comes reluctance, resentment, and yes, even regret for having started in the first place! They should call it "The Elf on a Shelf Challenge" and award the parents who rock it the whole way through.
You don't know what an Elf on the Shelf is? Don't fret. The idea is based on the book The Elf on the Shelf: A Christmas Tradition. The book explains that Santa Claus enlists elves to keep an eye on boys and girls and report on who's naughty and who's nice come Christmas morning. He's mischievous, he's magical, and sometimes, he's downright devious: he's the elf on the shelf. There's now a whole line of Elf on the Shelf accessories parents can buy to deck out their elf and really pull out all the stops, and there's even an Elf on the Shelf Board Game.

The main idea is to have fun with it and take it next-level only if time permits -- so don't overwhelm yourself! So, for every parent out there who needs a little push to get across the finish line, this list is for you!
Elf on the Shelf from Snippets from Suburbia
Our first dozen picks were captured by the photographer and blogger behind Snippets from Suburbia.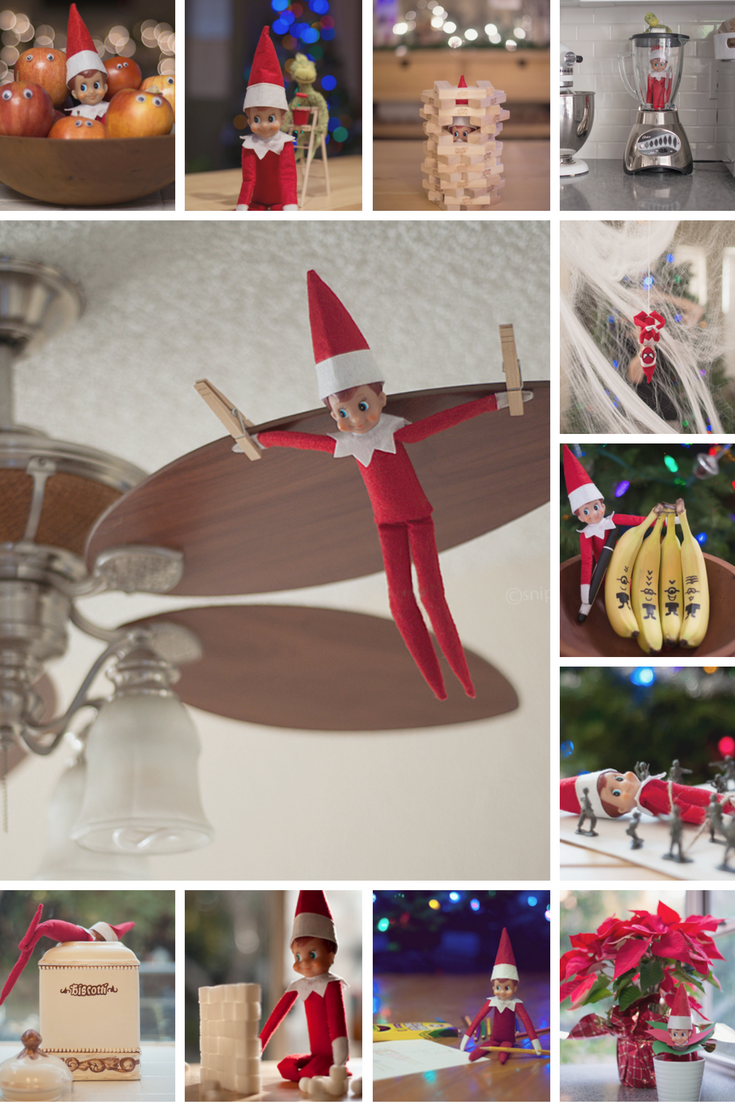 Elf on the Shelf from A Small Snippet
Next dozen are from blogger and mother-of-three LeAna, the woman behind the Blog A Small Snippet.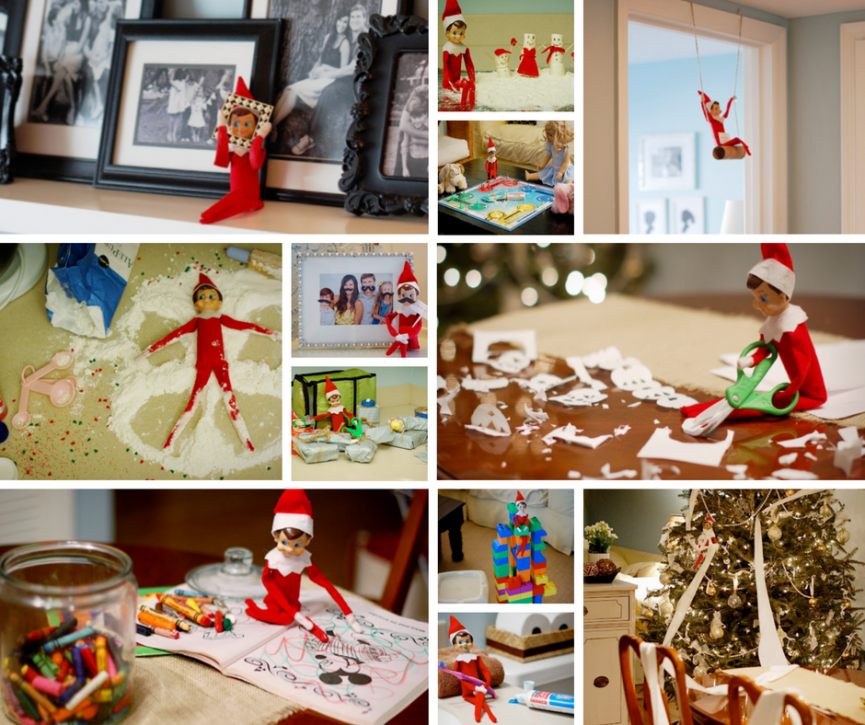 Elf on the Shelf from She Knows
Racheal Pulver, from the She Knows team, is a photographer based in Austin and she came up with all kinds of creative poses for her elf. I love, love, love the TWISTER idea!!! Too cute.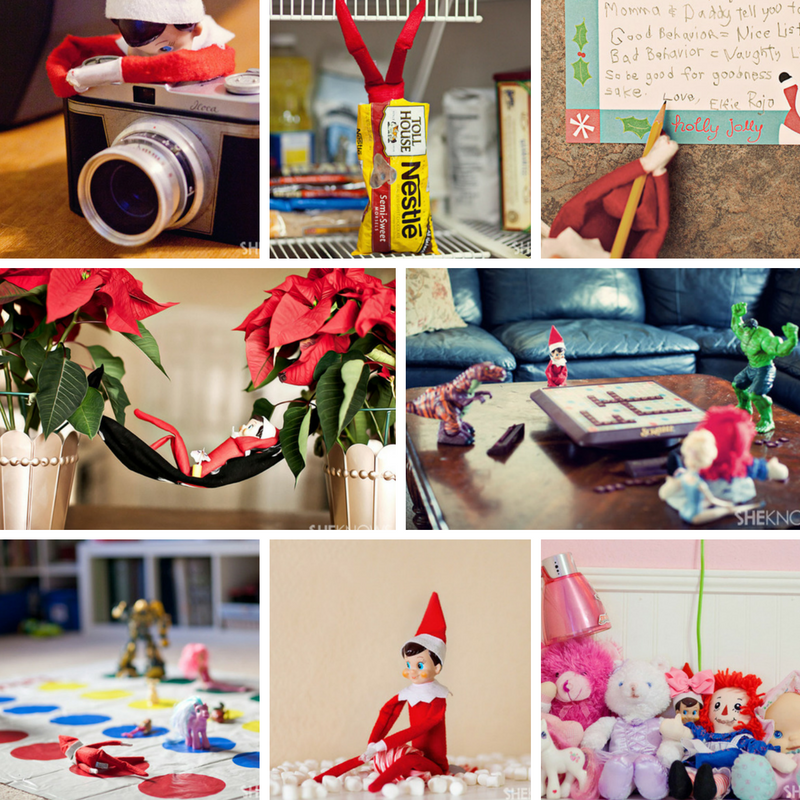 Elf on the Shelf from Picklehead Soup
This is awesome and too fun. The folks over at Picklehead Soup started a Facebook page dedicated to following the adventures of Smarty the Elf. These are some images from their feed. You can follow him throughout the holiday (and get some great ideas!).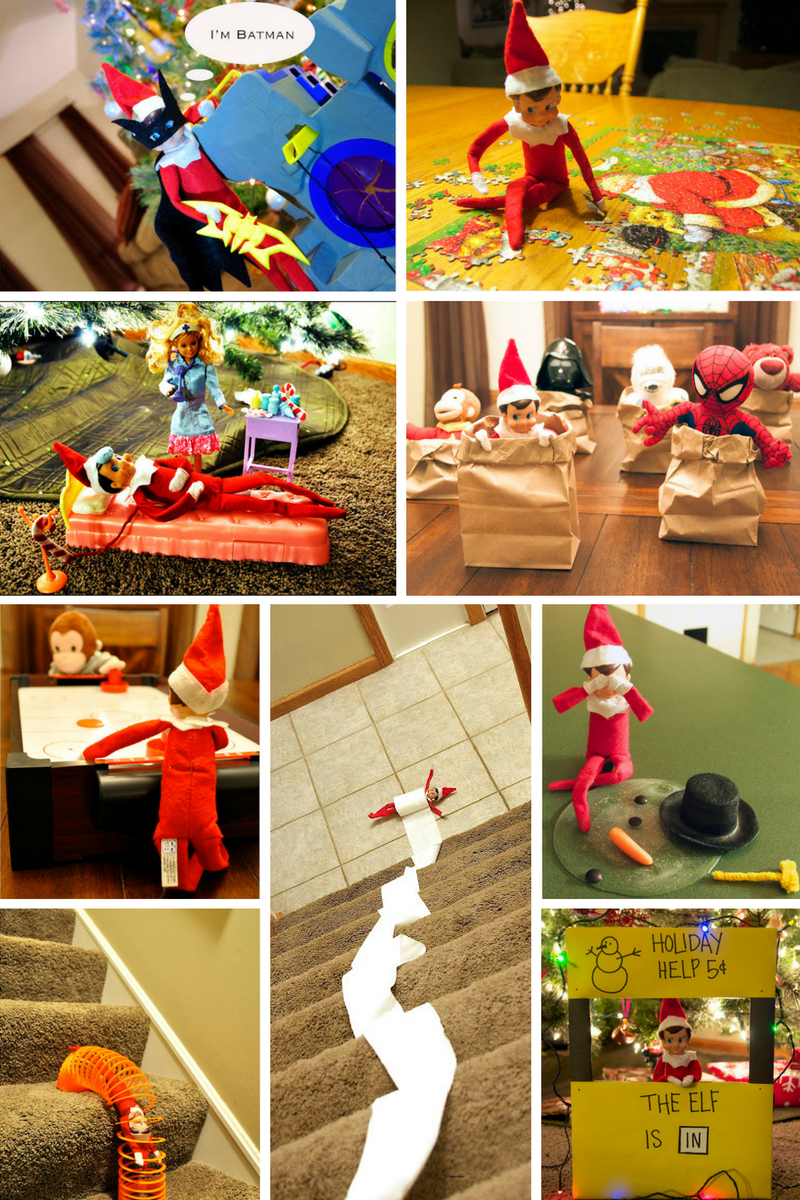 Elf on the Shelf from Home Stories A to Z
Beth from Home Stories A to Z tracked her elf, Max's activities around her home, which included everything from sun bathing to making miniature pancakes. She had a lot of fun with it! My favourite is Max sleeping in a box of kleenex.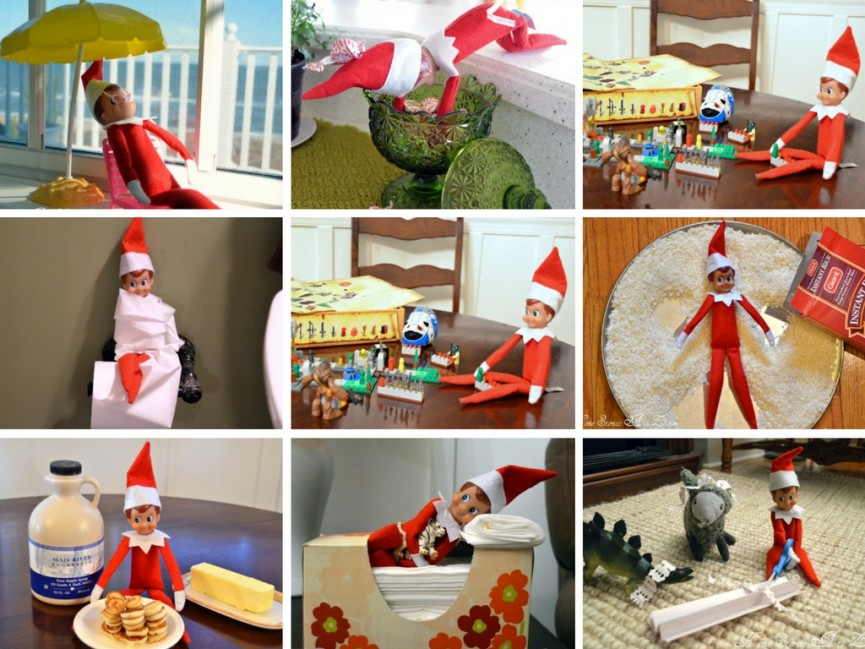 Elf on the Shelf from Sweet Shoppe Designs
This is probably one of my absolute favourites! I like Sweet Shoppe Designsbecause a lot of their poses seem about spending time together -- like the elf made breakfast, or the elf wants to hang out and watch a movie, or wants to play a little Angry Birds. It seems like more magic and mischief, but I like it!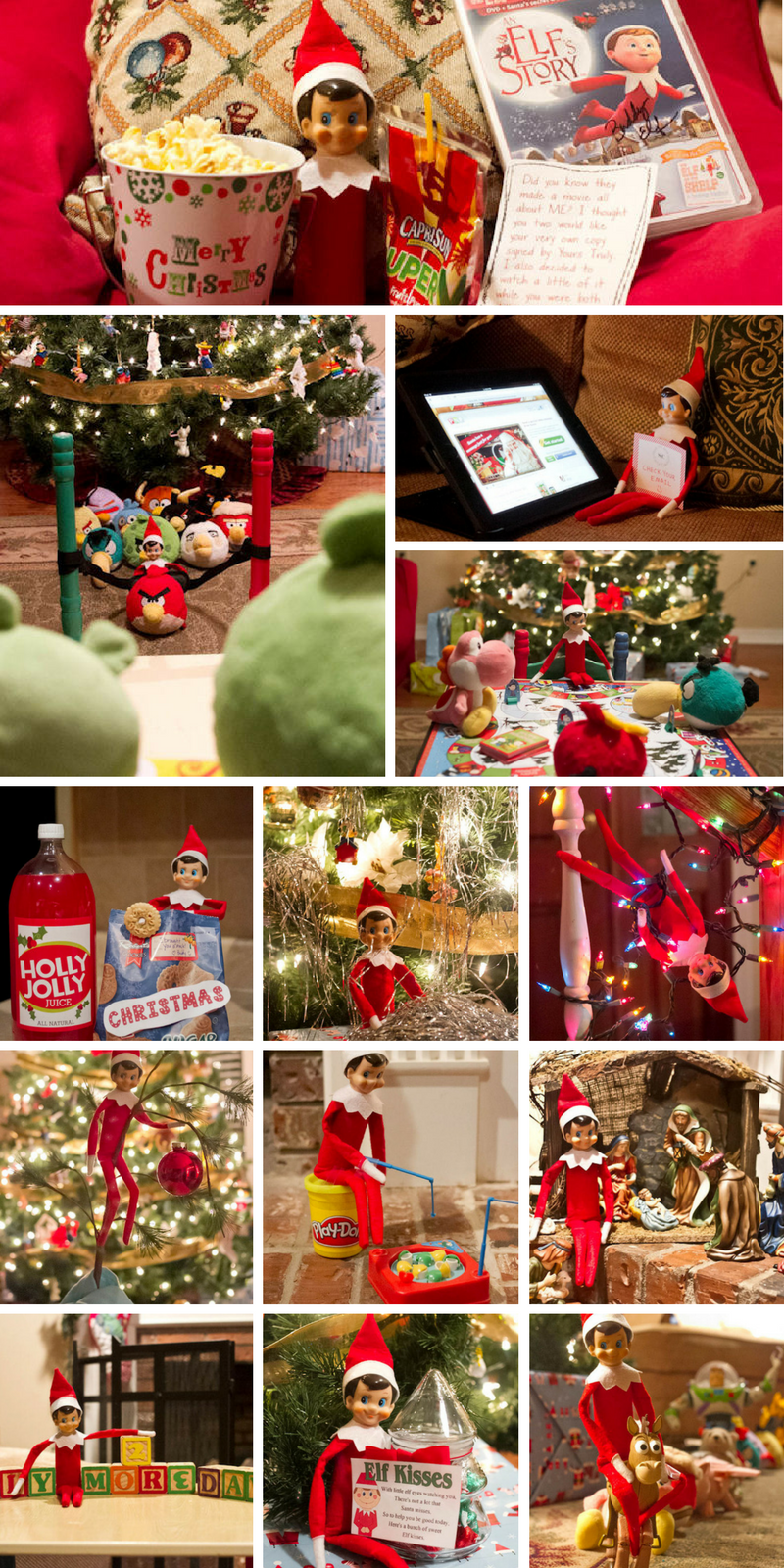 Know of any of other awesome Elf on the Shelf ideas? Share them with us below or on the Bargainmoose Facebook page ;)