As anyone obsessed with accessories knows, there's nothing quite like Coach bags. And while you might need to save up for your first (or next) one, Coach Canada holds sales more often than you might think.
So whether you're shopping for a Coach wallet, scarf or briefcase, the trick to it all is knowing when to shop – and that's where we come in. We put together this Coach Canada sale calendar to help you predict sales before they happen and treat yourself to the absolute best deals possible.

In this calendar, you'll find a breakdown of all the big Coach sales in Canada, including when they happen, which products are included and how much you're able to save – as well as a few tips and tricks for getting your money's worth no matter what time of year you're looking to treat yourself. So what are you waiting for?
How can I save money on Coach bags?
Obviously, the easiest way to save money at Coach or anywhere else is to only shop during sales. The full list of every major recurring Coach Canada sale is below, but let's face it. If you're buying a birthday present or trying to pick up a new wallet before they all sell out, chances are you won't be able to wait until one pops up.
Lucky for us, there are a few ways you can score a deal on Coach products – even when there's no sales event happening. Here are six ways I try to save money every time I'm after a new Coach bag:
1. Always check the Coach sale section
This one might seem obvious, but I know it's tempting to run off and check their new arrivals as soon as you walk into a Coach store or log on to their website. Instead, you might want to make a beeline for their permanent sale section, which is where you'll find previous-season items for up to 50% off. Who cares if the leather tote you're carrying around is in last year's colour? When it's half-price, are you really complaining?
2. Look for a Coach promo code
Coach Canada releases coupon codes for most of their bigger sales, so you want to make sure you get your hands on them when they're available. To keep up with all the latest ones, stay tuned to this page and our Facebook feed. Whenever a major Coach promo code launches, we'll definitely tell you about is ASAP.

3. Take advantage of the Coach repair policy
If one of your items needs repairs, don't stress. Coach offers a one-year warrantee on handbags, briefcases and small leather goods, as well as two-year limited warranties on select sunglasses and watches. Want to know if your Coach item(s) will qualify? Then check out the full Coach Repair Policy for more details.
4. Get a price adjustment
If an item you just bought goes on sale within 14 days (so two full weeks) of your purchase, Coach will usually offer a price adjustment. This only includes items purchased at Coach retail stores or Coach.com (so not third-party retailers), and you'll need to keep your original receipt. Still, it's worth keeping an eye out for sales, even if you just went shopping. You never know if you'll be able to save on things you already own!

5. Bundle your purchases
If you're shopping for smaller, less expensive items like jewelry or their Coach Leather Cleaner, it might work best if you combine your order with a friend or wait until you have at least $100 in your cart before you check out. That way, you'll get free shipping to just about any delivery address in Canada.

6. Personalize your Coach bag for free
Depending on what you buy, Coach may give you the option to personalize certain leather goods and jewellery for free. If a monogram or other custom addition is available, it will be noted on the product page. But if you want to design a Coach bag (or shoes or jacket) that's all your own, check out their Customization centre.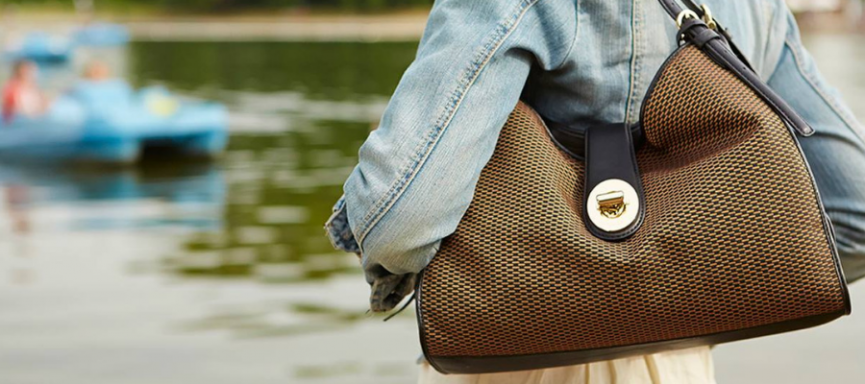 When does Coach have sales?

There's honestly pretty much always something on sale at Coach, if you look in their clearance section. But as for those major shopping events, they only come around a few times each year. You can typically expect to see a Coach sale around every major holiday (including Mother's Day and Victoria Day), as well as at the end of each season. Our sale calendar below can help you know when to start scouting out those deals in 2019.
The Coach Summer Sale

This might be one of their biggest events all year. The Coach Summer Sale actually tends to start well before the official first day of summer, and we'll usually see a sale banner pop up on their website in late May. During the event (which lasts for a few weeks), select styles are up to 50% off – but they sell out FAST.
The Coach Black Friday Sale
We don't often see separate Black Friday and Cyber Monday sales from Coach. Instead, they usually roll everything together into one massive weekend of savings. In the past few years, they've sent around promo codes for around 30% off just about everything sitewide. These deals (of course) happen every November just after American Thanksgiving, and I honestly can't wait to see what they have in store for 2019.
The Coach Holiday Sale
While Coach doesn't have a Christmas Sale per se, they do give you a really great chance to pick up gifts on sale before the big day itself. A couple years ago, the Coach Holiday Sale started in early December, with select styles up to 50% off – and I'm crossing my fingers for something similar this Christmas.
The Coach Boxing Day Sale
Like the Coach Black Friday Sale, this one is pretty straightforward. On Boxing Day, you can expect Coach Canada to offer around 30% off pretty much everything (like they did last year), and chances are those sales will stay for an entire week. We'll let you know more on Facebook when we have the details!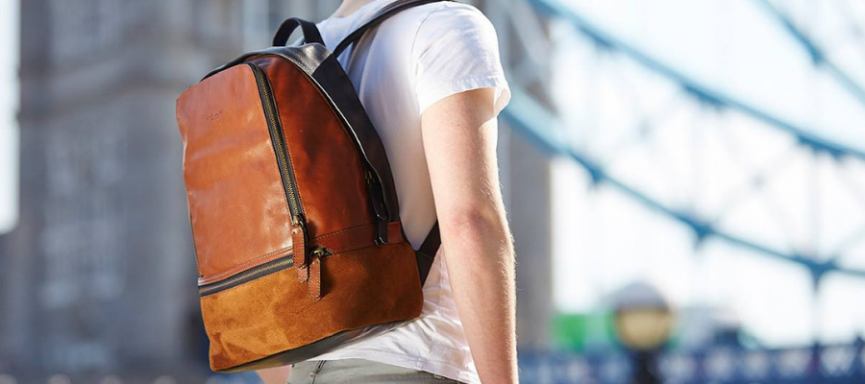 Frequently Asked Questions
Any Coach product is an investment, and I don't blame you if you want to do your research before you finally add one to your cart. We compiled a few of the most common questions people have about Coach products and did our best to answer them. If there are any other Qs you'd like answered, let us know in the comments!
How do I know my Coach bag is authentic?

The easiest way to ensure that the Coach bags you buy are, in fact, real is to order them directly from Coach. But if you receive a Coach products as a gift or purchase one from a second-hand seller, there are a few things you can look for when judging authenticity. First, check the stitching. Real Coach bags are sewn very carefully, and the seams are almost always straight. Most Coach bags also include a serial number, and it can be a dead giveaway if more popular styles are missing them. And finally, look for the Coach stamp on the zippers.
Are all Coach purses leather?
In a word: yes. While your Coach bag may not be made entirely from leather (since they create bags out of canvas, denim, nylon and other materials, too), the finishes on authentic coach bags should all be leather. To my knowledge, they don't sell any truly vegan products ... but the leather does help these bags last.
Do Coach purses have a lifetime warrantee?
Coach products (including their purses) are made built to last for years. If something happens, though, all real Coach bags purchased from their website or an official store – along with select small leather goods – qualify for a one-year warrantee. Beyond that, you can have items repaired for set fees.
How do you clean a leather Coach purse at home?
There are a few different ways to clean Coach products at home, and they break down cleaning tips for purses, shoes, watches, jewellery and eyewear in the Product Care section of their website. Make sure you know what materials your purse is made of before you get started, since suede, leather and canvas all require different tools to get the job done – and choosing the wrong ones can permanently damage your bag.
---
Do you have any tips for saving money at Coach or favourite times of year to shop? Let us know your advice below. And if you score any incredible deals, let us know what you got – and how – in the comments!
Sign up for our newsletter
Never miss a deal from Bargainmoose with our daily newsletter