They might have started out as a bookstore, but Indigo, Chapters and Coles are now some of the biggest retailers across Canada for, well, just about everything. You can still find everything from classic literature to the latest bestsellers on their shelves (and e-books on their site), but now you can also buy homewares, toys, baby gear, accessories, electronics and school supplies online and in their stores.
Chapters sells brands you probably already know and love, like S'well, LEGO, Benefit Cosmetics, Medela, Melissa & Doug, Le Creuset, Kate Spade New York and Rifle Paper Co. And when you can save money on things like that, why would you ever pay full price again? Well, we're trying to make sure you don't have to.
Over the past few years, we've gotten to know Chapters pretty well, and we can now figure out some of the best times for you to shop. We put together this guide so that you have a quick reference for everything you need to know about saving money at Chapters. Here, you'll find info about their two rewards programs, tips for scoring free home delivery, as well as an entire list of their major upcoming sales. So what are you waiting for?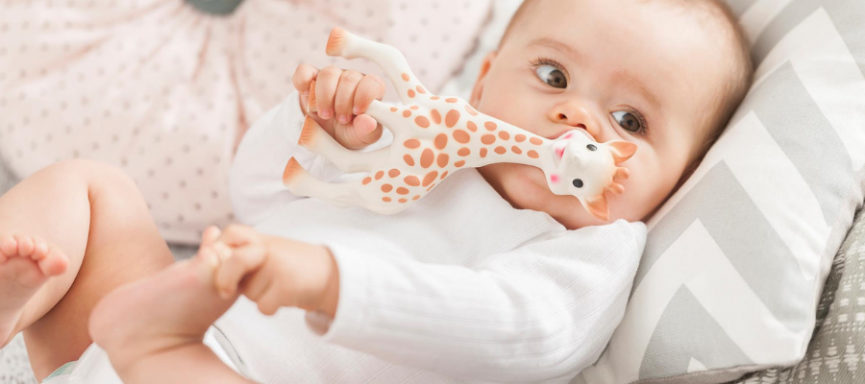 Tips for saving money at Chapters Indigo
No matter what store you're talking about, one of the best ways to save money is to only shop during clearance events. Of course, that isn't always possible. Sometimes you run out of body lotion or need to find a last-minute gift for a kid's birthday party – and that's where handy little tricks like this come in. Over the past few years, I've figured out a few ways to score a deal whenever I shop at Chapters, and here's what I learned.
1. Register for one of their rewards programs

Chapters runs two loyalty programs: Plum Rewards and Plum Plus, which requires paid membership. If you're just dipping your toes in, though, Plum Rewards is the way to go. This rewards program is completely free to join, and you can earn points for every dollar you spend online and in stores. Then, redeem those points for dollars off future orders! Members also receive exclusive access to deals and – occasionally – free shipping.
2. Buy books online
Even if you aren't a rewards member, you can still save money at Chapters when you buy books online. They often feature different authors or genres is their Deals of the Week, and many titles are discounted online (but full-price in store). So if there's ever a certain book you're planning to buy, check it out online first!
3. Track items you want on a wish list
If you have an Indigo online account, you can sign in and create a wish list of things you might want to buy. I use mine as a bit of a shopping list, where I note everything I'm eyeing and then check back every so often to see if anything went on sale. Another cool feature of the wish lists is that you can search for and find other peoples' lists, which is perfect if you need gift ideas – or if you want to drop hints about things you want.
4. Shop for reading socks in the spring
Love reading socks? The best time to buy them is actually when it's warm outside. While these cute and cozy accessories make awesome stocking stuffers, they can be pretty expensive – especially right before Christmas, when everyone's trying to get their hands on them. Instead, get yourself a pair or two during the spring or summer, when they can be upwards of 60% off the regular prices.
5. Check the sale section
One of my favourite things about Chapters is just how many different things they carry, especially online. You never know what you'll find in their sale section, and they add new markdowns fairly frequently, so it's always worth popping by to check out the latest clearance items. Who knows what you could find?
6. Use a Chapters promo code whenever you can
Last but not least, don't forget to look for Chapters promo codes before you shop. Every so often, they'll release codes for 10% off $50 orders, as well as those 15% off Weekends coupons you've probably used before or at least heard about. Whenever a major one pops up, we'll let you know on our Facebook page.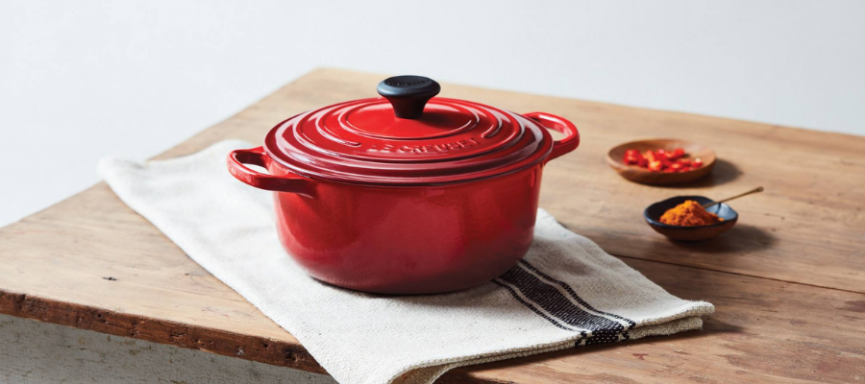 Why you should sign up for Plum Rewards
Chapters has been around in some form for decades now, but they first launched a loyalty program back in 2011. Since then, they've expanded their system to include both a free rewards program and one that requires a paid membership – but no matter which one you join, let me tell you, the signup is worth your while.
In a nutshell, both the standard Plum Rewards program and the new, subscription-based Plum Plus are points-based systems. You earn five points for essentially every dollar you spend in their stores or online, and then you can redeem those points later for discounts off orders. Both memberships grant you early access to certain sales, as well as exclusive events that are held just for you.
But if you sign up for Plum Plus, things get even better. An annual membership is $39, but this thing essentially pays for itself, because you'll save an extra 10% on almost everything you buy! You'll also receive FREE shipping on most orders (excluding oversized items), as well as some VIP perks. So if you shop at Chapters often, I'd definitely recommend joining. I mean, who doesn't love 10% off?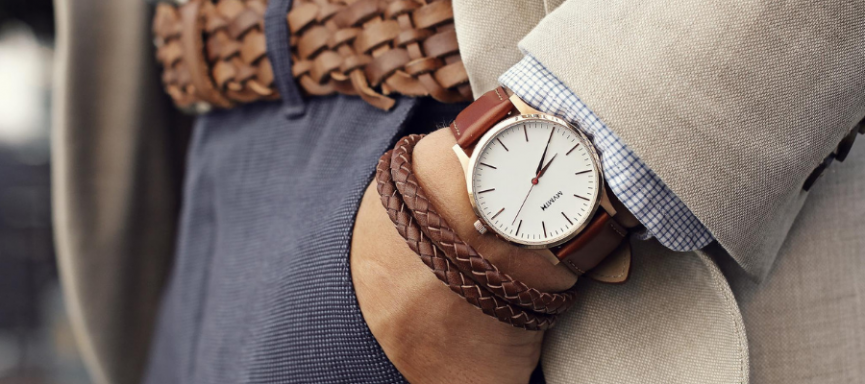 The latest Deals of the Week at Chapters
Trust me when I say there is always something on sale at Chapters Indigo. Even if you don't love anything in their clearance section at any given moment, they'll usually have hundreds – if not thousands – of items marked down as part of their Deals of the Week. They launch every single Monday morning, and I can honestly say these deals are one of the first things I check as soon as I get to the office at the start of the week.
Occasionally, these Deals of the Week last for more than just seven days, but you can usually expect them to run from Monday to the next Sunday. If you're ever confused about a sale end date, they'll show up right under a deal banner. There's often something from every department on sale, whether that's self-help books, baby feeding supplies, headphones, indoor gardening sets, pillow covers or beach towels.
While I could easily find something to love (and buy) in the Deals of the Week every single day if I wanted to, I always get a little more excited when I see bigger brands included in these sales. Chapters will occasionally mark LEGO sets, Pixie Mood bags and Moleskin notebooks down as part of these deals – and when they do, you'll want to be ready. Even though these sales run for a week, that doesn't mean everything stays in stock that long. So if you spot something you love, scoop it up as quickly as you can!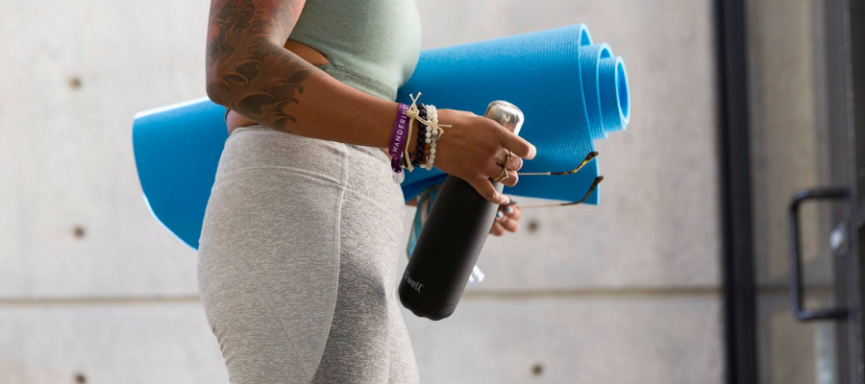 Every major sale at Chapters Indigo
While you can shop those rotating Deals of the Week whenever you want, there are some times of year when you can score some seriously incredible discounts. We out together this sale calendar so that you can know exactly when they are – and what kinds of deals you can expect to see. So read this over, set reminders in your phone and make sure you never miss another Kidsgiving event or Teacher Appreciation Sale again!
15% off Weekends Promo Codes
The 15% off Weekends codes might just be some of the most famous recurring sales in Canada. They're also known as the Indigo weekend codes or Chapters weekend codes, and they're absolutely worth looking into – especially if you want to buy something you know likely won't go on sale for a while, like new LOL Surprise! dolls, S'well water bottles, a Matt & Nat bag or a cozy weighted blanket.
They don't happen every weekend, but these online-only coupon codes usually get you 15% off regular-price toys, home décor, accessories and paper products all weekend long. It's always worth checking their website when Thursday or Friday rolls around, because these codes often launch a little early!
FREE Shipping Events
On any given day, Chapters offers free shipping on most orders over $25, and you also have the option to ship your orders to a store for free. However, sometimes they'll kick off the week with absolutely FREE shipping with no minimum spend! These sales often run from Monday to Wednesday or from Tuesday to Thursday, so they're the perfect excuse to do a little shopping when you should be working. Some are Plum Rewards exclusive promotions, and it's often worth signing up for the free program to get this perk alone.
The Buy 3, Get 1 FREE Promotion

You'll have to head to a physical store if you want to score a FREE item from Chapters – but trust me, this is definitely worth a trek to the mall. I feel like this sale always pops up during the fall months, and we'll let you know on our Facebook page whenever it's back. Basically, you buy three qualifying items in-store and get a fourth absolutely free! As for that fourth item, make sure it's something similar in value to the other three you buy. You don't want to spend $100 only to score a $5 item for free, right?
The Baby Event

Parents, this one is just for you. Every so often, Chapters holds what they call The Baby Event. It's basically a multi-day sale that usually lasts for anywhere from a few days to an entire week – and it's when you can find diaper bags, breast pumps, board books, teething rings and more for 20% off. The Baby Event often happens in mid-September, so mark your calendars and start to think of anything you might want to buy then.
The Chapters Cyber Sale
Forget Amazon Prime Day for a second, because this could be the true web sale of the summer. In previous years, Chapters has launched this massive 72-Hour Cyber Sale in mid-June. When it starts, you'll have three days to shop toys, baby gear, homewares and more, often for up to 60% off. I could've maxed out my credit card during last year's sale and not paid full-price for anything. So trust me, you don't want to skip this one!
The Chapters Back to School Event
Since Chapters sells notebooks, stationery supplies, backpacks, water bottles and small electronics, it's no wonder that they hold a back-to-school sale. In past years, this event has popped up in mid-August, and it's when you can find everything from bento boxes to pencil cases for around 25% off.
The Chapters Teacher Appreciation Sale
You didn't think we'd forget about this one, did you? At least once a year, Chapters holds what's easily one of their most popular events: the Teacher Appreciation Sale to thank educators for all they do. It often pops up in February or September – but sometimes, the sale dates are a complete surprise. During the event, teachers can save 30% on almost everything in-store with a valid teacher ID.
Kidsgiving
When Thanksgiving rolls around every October, Chapters makes sure the spotlight is on all our littlest family members. Their Kidsgiving event usually runs over the long weekend, and it's your chance to pick up kids' books, toys and tech on sale (often as part of a buy one, get one 50% off promotion). This is the perfect time to order Christmas presents. All you have to do is keep them hidden for a couple of months!
The Chapters Black Friday Sale
One of my favourite things about Chapters is that they release sale dates early. Honestly, as soon as their major Black Friday Sale ends, they have details about the next one up on their website. They run an online countdown clock year-round, and we can tell you that the Chapters Black Friday Sale for 2019 starts on Nov. 28 and runs until Dec. 1. And as usual, books, toys, electronics, homewares and more will be marked down.
The Chapters Cyber Monday Sale
At Chapters, the sales don't end with Black Friday. Their next Cyber Monday Sale starts on Monday, Dec. 2, 2019, and it promises to be just as amazing as ones we've seen in previous years. Like most Cyber Monday events, this one only happens online. I'd honestly start planning for it now. You know, book the morning off work and start building your wish list. After all, items are usually up to 70% off!
The Chapters Boxing Day Sale
Boxing Day isn't just a one-day deal at Chapters. Instead, they hold a major Boxing Week blowout sale – and every year, it starts a day early. You won't have to wait until your calendar says it's Boxing Day, because Chapters launches their clearance event on Christmas – so you can start shopping as early as Dec. 25, 2019. These deals often last anywhere from one to two weeks, and the savings are HUGE.
---
Do you have any tips for saving money at Chapters or favourite times of year to shop? Let us know your advice below. And if you score any incredible deals, let us know what you got – and how – in the comments!
Sign up for our newsletter
Never miss a deal from Bargainmoose with our daily newsletter