Drumroll please .... the 2018 Toy of the Year Award winners are here! Last month, The Toy Association announced the most popular toys of the past year at the 18th annual Toy of the Year Awards.
And while there were a few predictable winners, a couple surprises popped up, too. We put together this master guide of everything you need to know about the most popular toys right now – including what they are, where to buy them and how to score the best deals!
Toy of the Year
Fingerlings and LOL Surprise! Dolls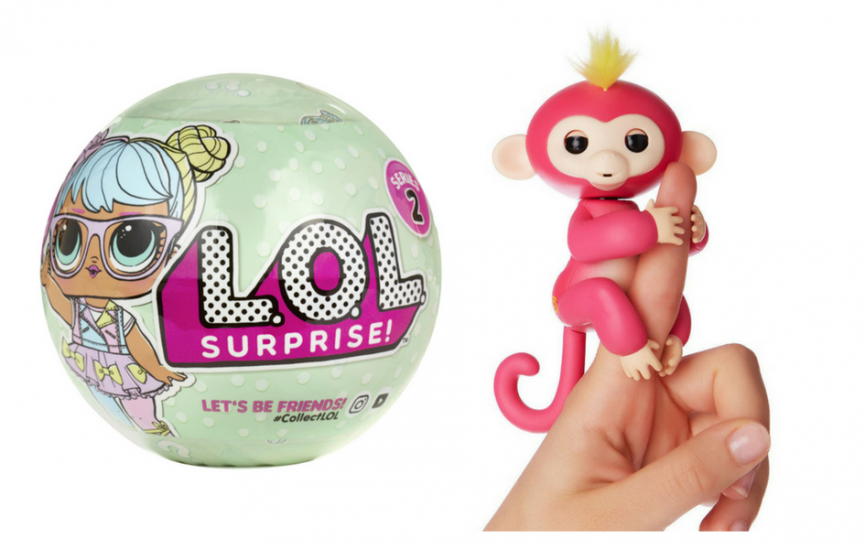 It's no surprise that collectibles came out on top this year, and both Fingerlings Toy Monkeys and LOL Surprise! Dolls took home the coveted Toy of the Year title!
Both franchises are still going strong, with new products out on store shelves right now. The latest LOL Surprise! Dolls (Series 3) are available at The Bay, Chapters Indigo and Mastermind Toys, just to name a few, and the brand-new LOL Surprise! Pearl Surprise (a smaller and much more affordable version of the LOL Surprise! Big Surprise) is available for $44.95 at Chapters.

As for WowWee, the company behind Fingerlings (which also took home the Collectible of the Year Award), they released entirely new lines of little robotic pets! Unicorn Fingerlings and Sloth Fingerlings are out now, and there are even brand-new ombre Two-Tone Fingerlings!
People's Choice Award
Funko's Mystery Minis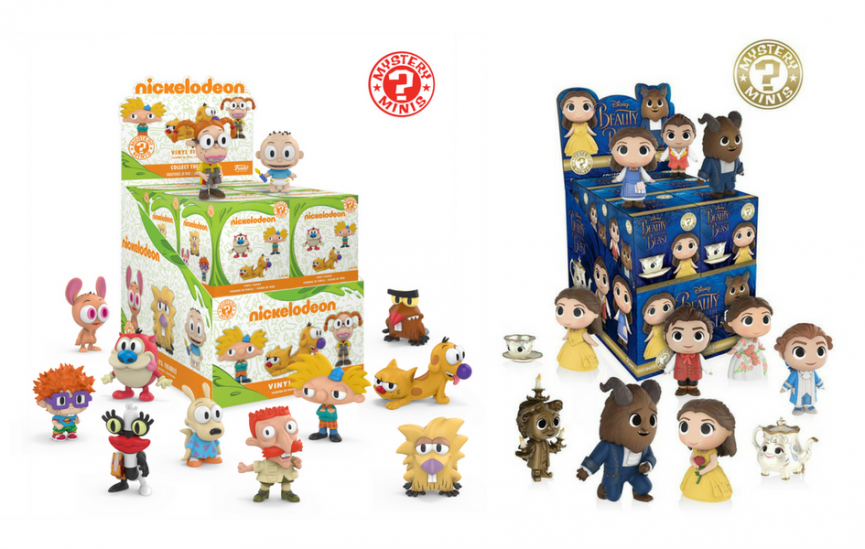 And the collectibles just kept on winning, as consumers selected Funko's Mystery Minis to take home the People's Choice Award! Just like Funko POP! collectibles, these Mystery Minis are miniature models of pop culture characters. You can check out the full catalogue and pick them up from places like Chapters Indigo and for just under $10. There are even some on sale at Toys R Us Canada right now!
Action Figure of the Year
Guardians of the Galaxy Dancing Groot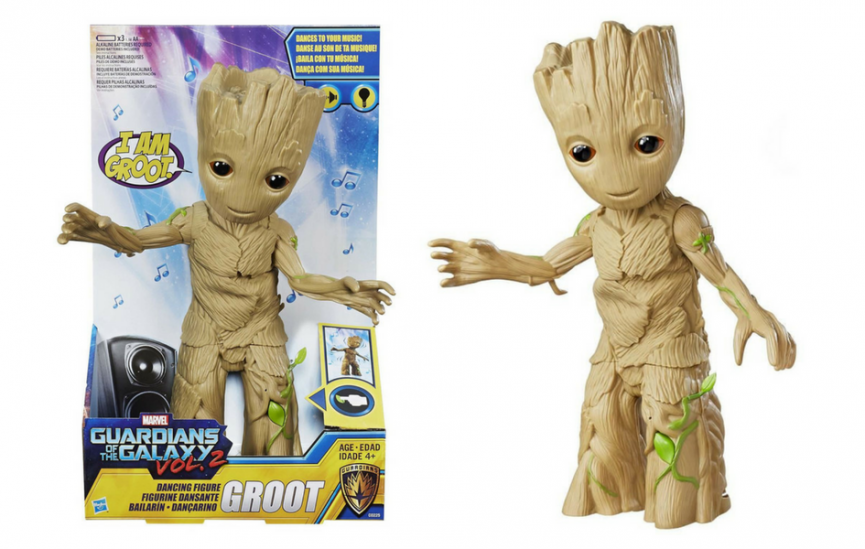 I'm a sucker for all things superhero, so it was pretty cool to see that Marvel's Dancing Groot made it on the list! This 11" little guy plays clips from the Guardians of the Galaxy Vol. 2 movie, and he really dances! The Dancing Groot action figure is on sale right now for $27.98 from $39.99 (for Amazon Prime members only).
Construction Toy of the Year
LEGO Star-Wars BB-8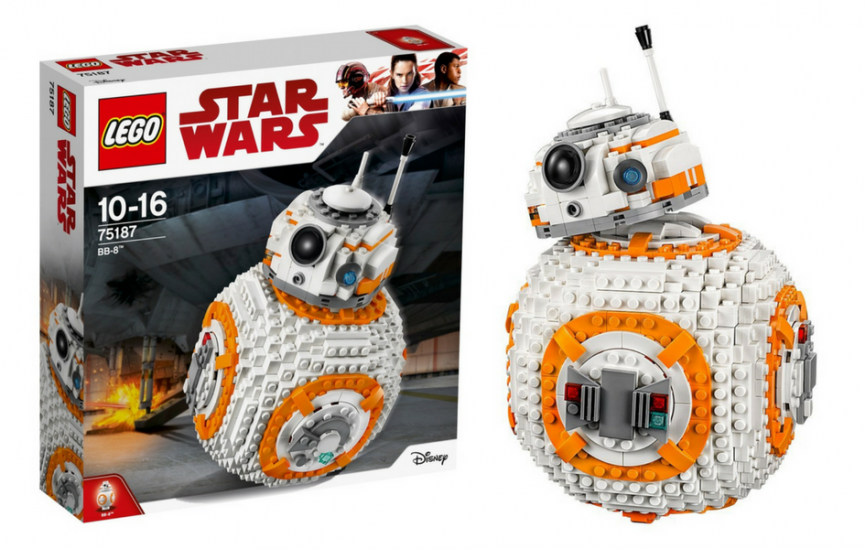 Movie magic made its way to this category, too, as the LEGO Star Wars BB-8 set was crowned Construction Toy of the Year. Starting at $129.86 at Walmart.ca, it's one of the pricier items on this list, but the 1,106-piece set is definitely worth it (even if this BB-8 can't roll).
Playset of the Year
Hot Wheels Super Ultimate Garage
The Hot Wheels Super Ultimate Garage is one of the biggest Hot Wheels sets to date, and it's definitely one of the coolest playsets around. Unfortunately, it's also one of the most expensive and usually sells for $249.99. Yikes. Luckily, Toys R Us Canada has it down to $187.47!
Game of the Year
Soggy Doggy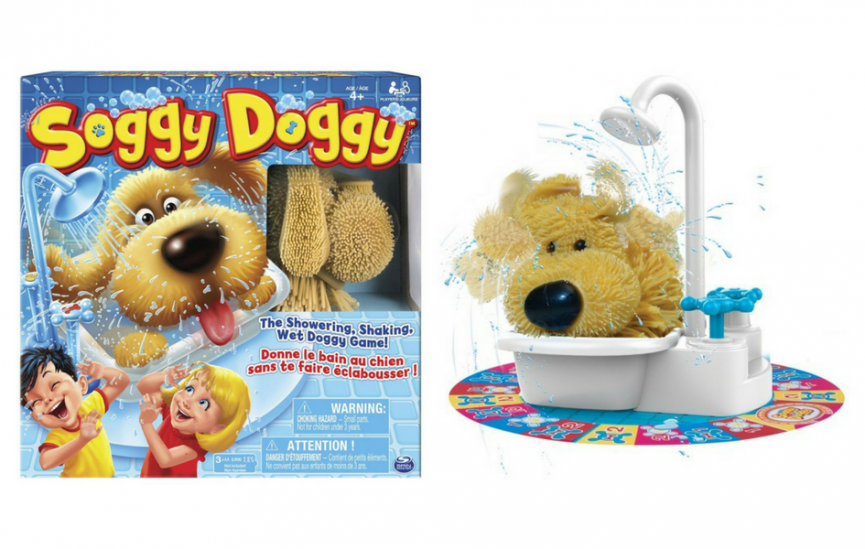 Much like Pie Face! and Speak Out, Soggy Doggy can get a little messy. The object of the game? Get all the way around the board while you take turns bathing this cute little pup – without getting soaked! This game is available at pretty much every toy store in Canada, but Amazon.ca has the best price right now at $20.97 from $29.99.
Want to know if your kids' favourites toys won in other categories? You can check out the full list of winners and let us know your thoughts in the comments!