Wrapping Christmasgifts – this is a task that some of us hate, but some of us also LOVE. For me, I am firmly in the latter camp – I absolutely ADORE wrapping gifts and I'm already looking forward to it! I love to prettify the present, add lovely curly bows and ribbons, making the gifting experience just that little bit more special for all involved. However, wrapping techniques can stagnate – so I've been googling for some new and beautiful Christmas gift wrapping ideas. Here are nine ideas for you to get your teeth into!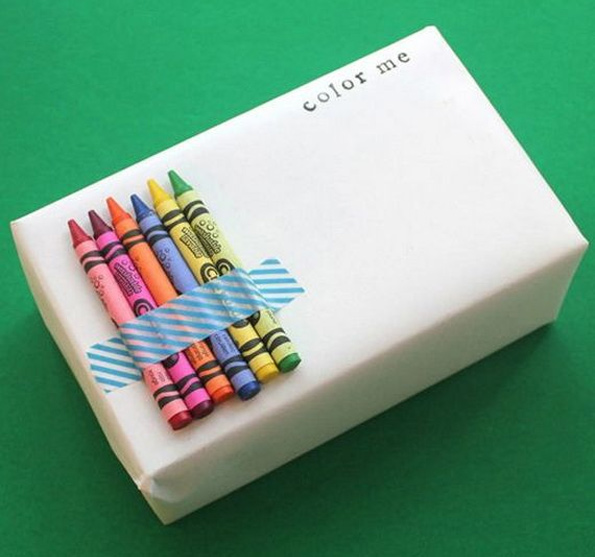 Colour Me Wrap!
The picture above is fairly self-explanatory: just wrap your gifts in some blank paper and attach some crayons! I think the kids would love this one.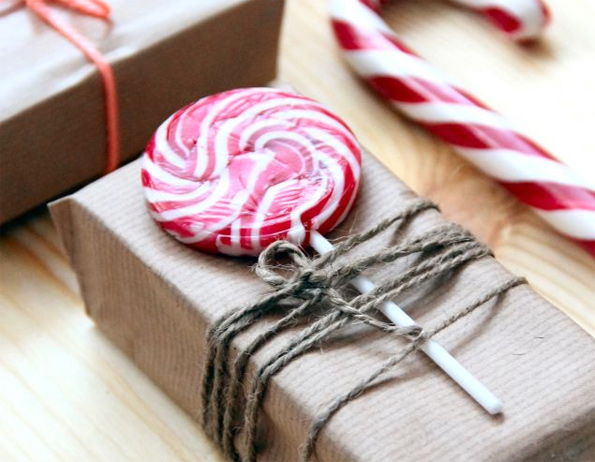 Candy Wrap!
Simply wrap your pressies in some plain brown paper for this one, but set it off by attaching a candy cane or lolllipop with some string! I am sure Christmas morning will be a sugar-filled experience anyway…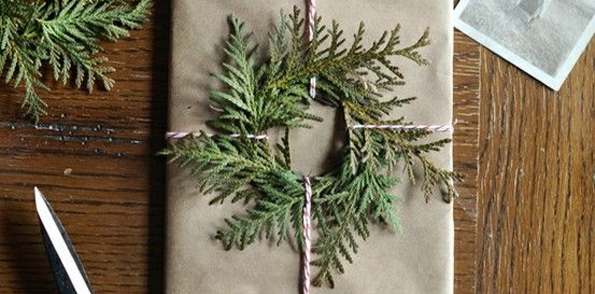 Pine Wrap!
With some plain paper, some string and some evergreen springs, you can fashion a mini-wreath and decorate your parcel to a lovely finish. Tutorial here.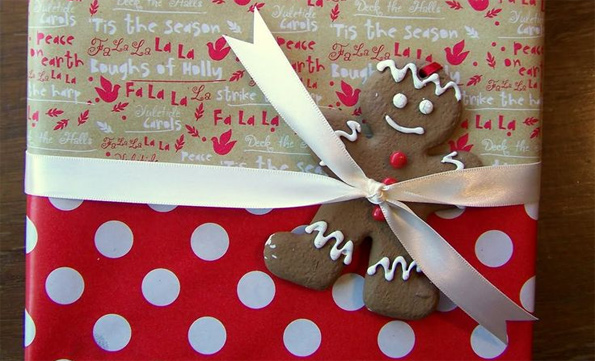 Gingerbread Wrap!
Bake some delicious gingerbread men and pop them on your pressies with a ribbon for a stunning finish. And there's something to snack on when opening all the gifts, too!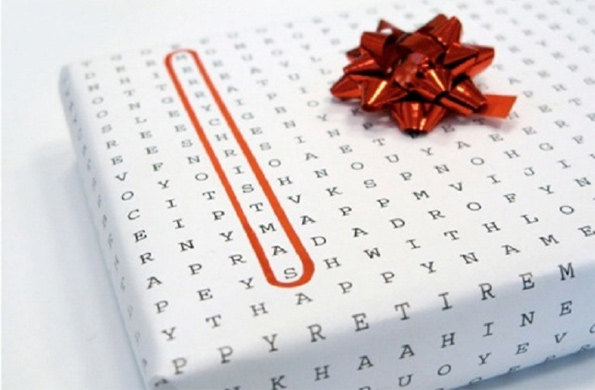 Puzzle Wrap!
If the gift-receiver loves puzzles, consider wrapping your gift in a word search or cross-word puzzle! These look quite striking and fun, topped off with a plain ribbon or bow.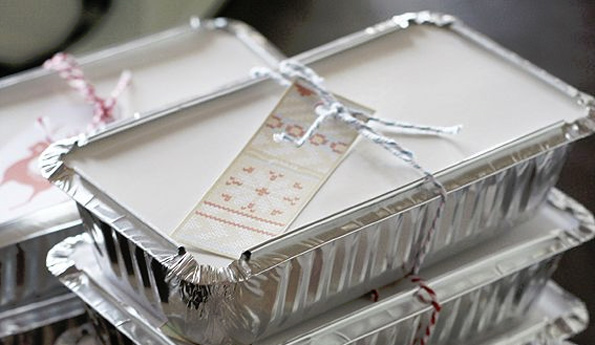 Food Wrap!
If you've baked some goodies to give out as Christmas gifts, it can be hard to know what to wrap them in to keep them good, as well as present them in a nice way. You can use containers like this, finished with some pretty bows and tags – they look fab!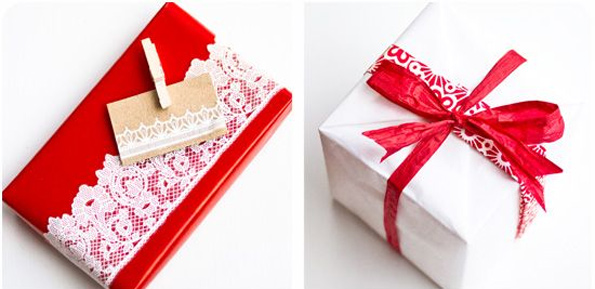 Doiles & Clothes Pins!
Using pretty lace doiles, clothes pins and plain gift tags, you can get super-creative with the gift-wrap and make a stunning gift. Let your imagination run wild on this one – maybe google for a few more tips for inspiration.
Musical Wrap!
This wrapping idea uses some sheet music and Christmas decorations for the final touch. You can print off some of this type of sheet music from google, so it would be quite handy to make and a great gift-wrapping idea for a music lover.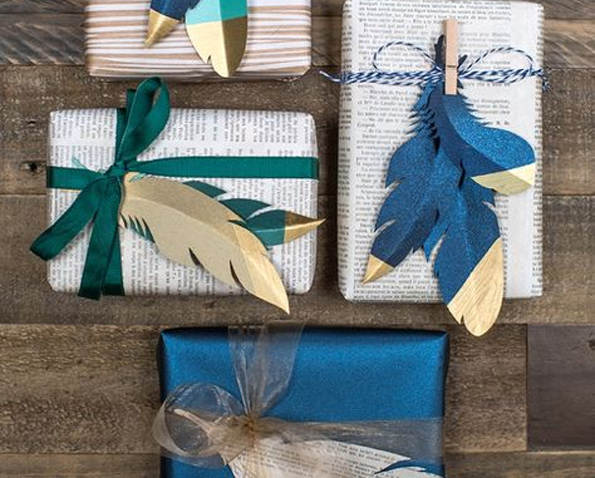 Gold Tipped Feather Wrap!
For this one, the pressies are decorated with hand-made feather shapes, with the ends dipped or sprayed in gold paint. Full tutorial here. What a striking finish!
What about you? Do you have any interesting and novel ways to wrap pressies?