I love making holidays feel special for my family. With summer finally in full gear, I am more than ready to kick up my feet, enjoy the sunshine and deck myself out in red to celebrate. I rock a red shirt at the fireworks, just saying. The problem is while I am a crafty person, I have no patience for spending tons of time or money making the holiday perfect in summer. I want to be at the pool or beach, not decorating a dozen adorable cupcakes to look like beavers the night before my BBQ. If I head into the stores, I will pay premium prices for that same fun adorable treat because it is a holiday.
Save time and money by creating these quick DIY treats. The treats I found below are perfect for the holiday whether you plan to BBQ, go to a parade or just hang out poolside. Some of these treats are food, others are just fun. All of these treats will give your Canada Day a little effortless fun without dropping much cash.
Canada Day Marshmallow Pops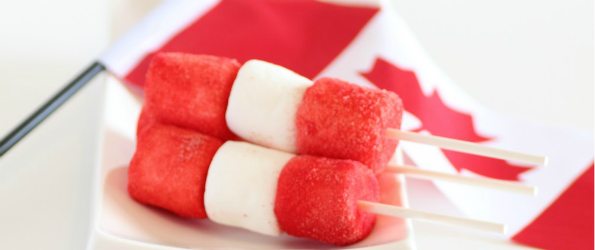 Jell-O and marshmallows are not something I normally think to combine. Over at Noshing With The Nolands, they have created some tasty red and white marshmallow pops. These pops come together in no time for a fun and easy treat. These are perfect for your BBQ, to take to a party, or just to nosh for a special treat.
Canada Flag T-Shirt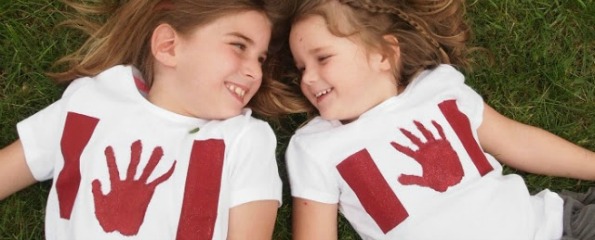 Looking through your closet, you may discover you do not own a patriotic shirt to wear for Canada Day. Make these adorable Canada Flag Shirts for the whole family. Check out this post from Becoming Marthafor all the details. Normally I am not one to tackle a t-shirt painting craft, but this one looks like it can be made quickly without looking wonky or buying many supplies.
Timbit Cupcakes
Are you looking for a truly Canadian Treat that is original? Check out the Timbit Cupcakes over at C&C Cakery. Shh, there is a secret surprise in this treat. Hiding inside the cupcake is half a chocolate Timbit. You can save yourself time by picking up store-bought frosting (and even boxed cake mix) if baking is not your thing. Set these up at the BBQ and watch as they disappear. These will cost you much less than the themed cupcakes at the grocery store or bakery.
Tomato and Mozzarella Skewers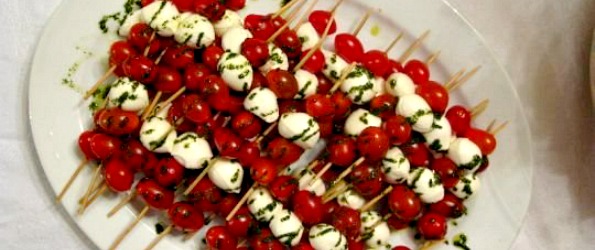 Here is a quick and easy appetizer that adds a healthy pop of red and white colour to any party. Check out these tomato and mozzarella skewers over at The Kitchn. This quick and easy appetizer is delicious. I have personally made this recipe several times and it is always a hit. These skewers are especially delicious right now while tomatoes are in season. You can also make smaller versions on toothpicks for a bite-sized version.
Canada Day Ribbon Wands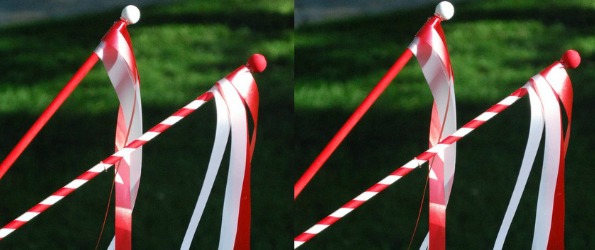 Have you ever gone to a parade just to discover they are selling silly swag for high prices? I always seem to get roped into purchasing something. This year you can be ready with these fun Canada Day streamer wands from One Time Through. The tutorial is amongst several other Canada Day activities, so you will have to scroll down a bit. Bring these with you to the parade and be the ultimate cheering section. These wands are also lots of fun to run around the yard with. If you do not have dowel rods, raid your silverware drawer for leftover takeout chopsticks.
Maple Leaf Watermelon Pops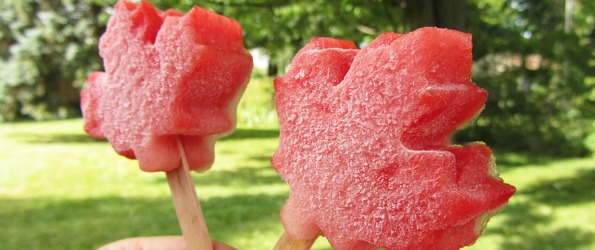 These treats may look like they are for kids, but these maple leaf shaped popsicles are flavoured with a sweet alcohol drink mix to make the ultimate adult popsicle for your party. Check out the details at Once Upon A Cutting Board. You can soak the watermelon in any sweet liquid for the perfect popsicle. Use some juice for a quicker (and cheaper) alcohol-free version.
Canada Day Party Printable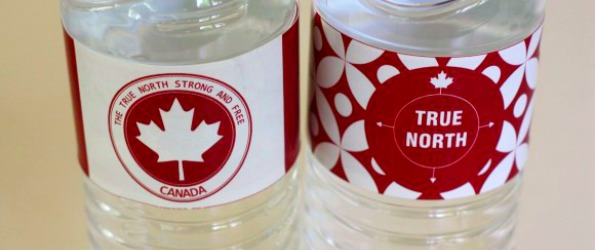 Nothing makes a party theme come together quicker and cheaper than a free printable. Over at Catch My Party, I found a full set of free printable that includes a banner, water bottle sleeves and various adorable tags to give your BBQ a party vibe. This free printable is adorable, and no one will know you stuck them together the night before!
Canada Day Pinwheel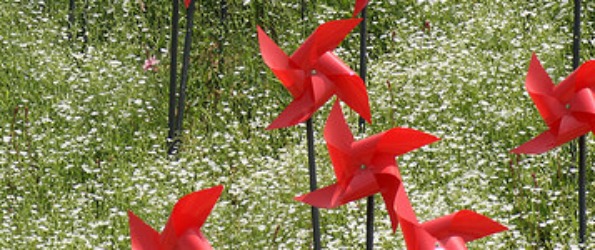 Over on the website Gold Canyon University, I found a free pinwheel printable complete with patriotic maple leaves. All you need is a pencil, a pin and some cardstock to make your very own free pinwheel. Skip the dollar store version and make this pinwheel from items that are probably already around your house.
Bargainmoosers, what are you making for your Canada Day celebration?
(Image Credit: Andreas Ivarsson, oshokim)