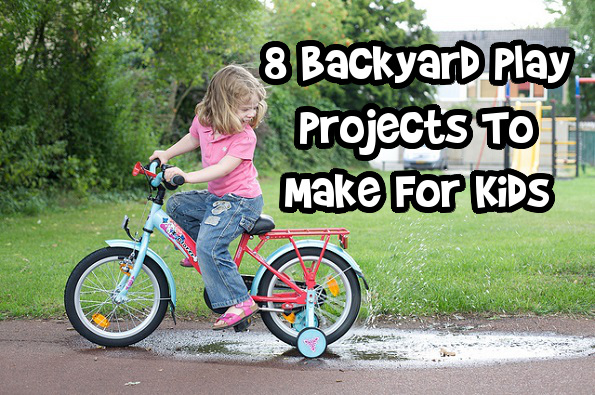 Most of us have spent a little time fixing, pruning and planting in our outdoor spaces. My yard, after several weeks of work, is now a functional space to both relax and play. If you are looking make your outside space more fun for your kids, that can mean big price tags for the large outdoor toys that tend to have more playtime. Refresh your backyard with one or all of these amazing projects your kid will enjoy all summer, while still keeping most of your cash in your wallet.
Hula Hoop Hiding Nook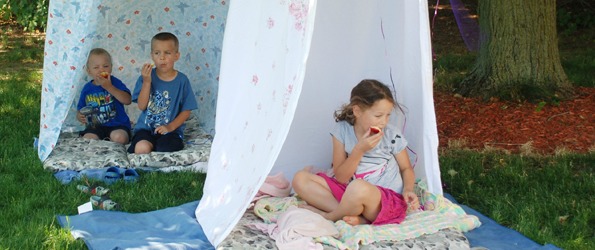 You might now need a rest from all that zipping and climbing across the yard. Maybe you prefer having an outdoor oasis vibe in your yard. I would suggest you start making these Hula Hoop Hiding Nooks pronto from The Craft Nest. This would be perfect to encourage summertime reading, or for a picnic on a sunny day. I am considering making this for my daughter to give her a place to bring her favourite stuffed friends.
Backyard Zip Line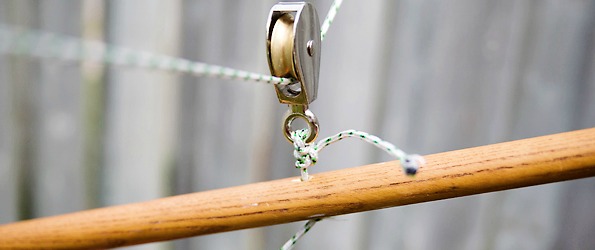 Over onHow Does She, they made this awesome zip line for around $10. If you have some space and two sturdy trees you could attach this to, your kids soon could be zipping across the yard! What fun this project would be, and this one could be great for bigger kids too. Make sure if you are making this for big kids that your pulley and rope are a little more heavy duty than the zip line featured here for little kids.
Car Track From Rocks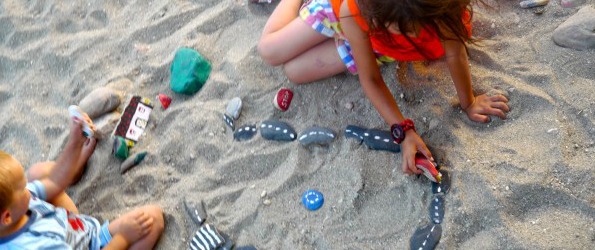 I love this track for cars that Playtivitiescreated. A little paint and a few walks around the neighbourhood to collect rocks should provide everything you need for this fun playset. This set is so easily customizable and you can add as many pieces as you have the patience to make. You could also apply this same idea to whatever theme your child is currently interested in be it fairies, monsters, trains, superheroes or more. This is a fantastic idea!
Backyard Tight Rope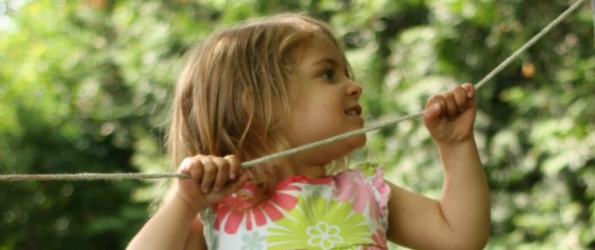 I have plans, big plans for my backyard this summer Bargainmoosers. Those plans now include this awesome backyard tight rope idea from Kids Activities Blog. If you have kids who love to climb, this tightrope idea is a genius idea and should get a lot of playtime with very little out of pocket cash. I am so making this project, I just need to add sturdy rope to my shopping list. Consider it an early introduction to the slacklining trend!
Water Blob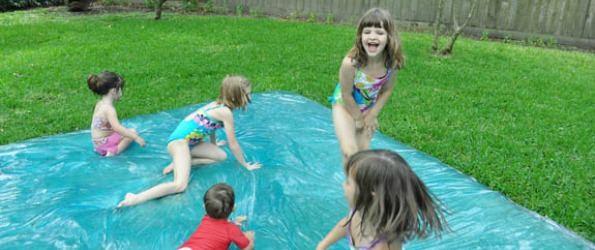 I have had this project on my list since last fall and intend on making one for my kid over summer. Check out the water blob at the blog Clumsy Crafter. Grab some heavy-duty plastic sheeting, some duct tape and the hose. Soon your kids will be bouncing, sliding and giggling. Your kids are sure to sleep well after a day playing on this giant water blob. This is a nice alternative to the pool, as that water in the outside pools is still quite cold!
Tire Swing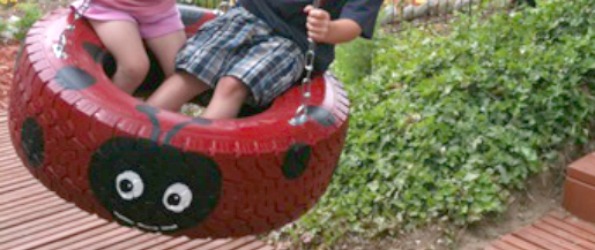 This is a classic outside toy, do not overlook making one for your own backyard. I love the whimsical style that Grams has put on this tire swing. A little bit of paint and hardware turned this swing from an old tire to whimsical and fun with only a little effort. If you do not have extra tires, try searching some out at a garage sale, or calling local tire shops.
Giant Ker-Plunk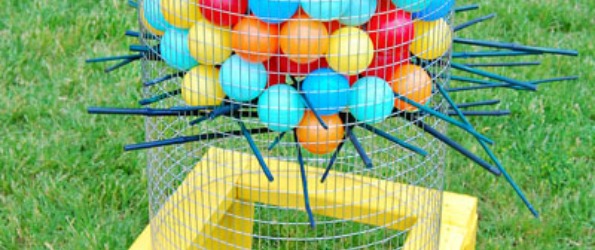 Have you ever played the game Ker-Plunk? If you are a bit handy, you need to make this awesome oversized version for your backyard featured at All Parenting. This game will be so much fun for the whole family to play, and is certain to be the centre of your next BBQ. Take turns pulling sticks, and each person collects the balls that fall thru on their turn. The person with the least balls at the end of the game wins. This is an awesome backyard game that all the kids can play together no matter their age.
Tire Rockers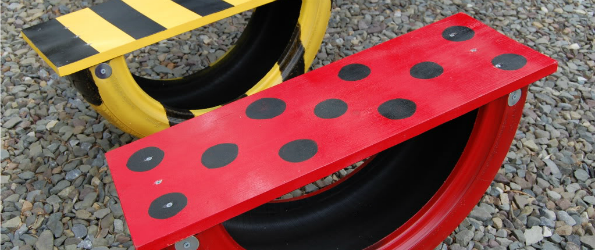 If you made a swing with one of your old tires, it is likely you still have a few extra tires floating around. Use an additional tire to make these fun rockers from According To Boyle. These cute bouncers will brighten up any backyard. The blogger also recommends adding a handle, which they did after this picture was taken.
For more great ideas check out this past post, Frugal Backyard Fun for the Whole Family. Bargainmoosers, what are you planning on making for the backyard this summer for your kids?
(Image Credit: Sebastiaan ter Burg)