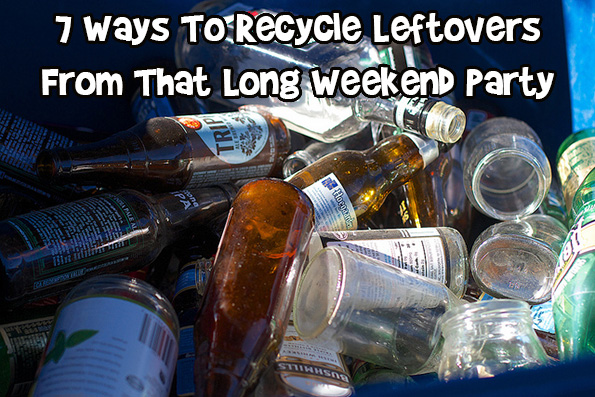 Tomorrow we can start the party for the mid-summer long weekend we call the Civic holiday. My family and I are lucky enough to be heading to a cottage, where we will not do more than swim, bbq and have a few drinks. I may get a few magazines read as well. If you are having a big bash this long weekend, consider reading this article for what to do with everything that gets left at your place. I hate trashing all that good food, booze and other nuggets that get left behind, so why not do something with them?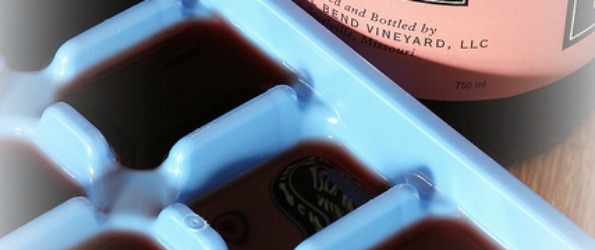 There is a common joke about freezing leftover wine and people saying "what's leftover wine?", but if you've had a party, there definitely could be many bottles of leftover wine. You can't possibly drink all of them, or maybe you can, but if you can't, freeze the wine into ice cubes, like Peaceful Bend did above. You can use them later in sangria, cooking, or even to cool down a too-warm wine. I bet they'd even add a little bit of flavour to water on a cold day.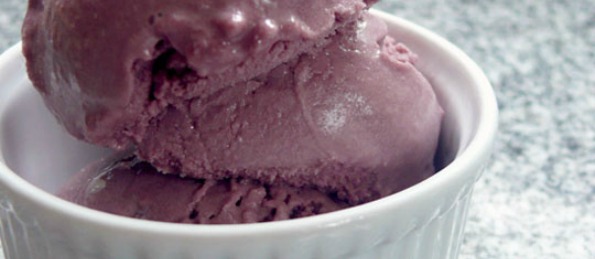 If you want to add some culinary flair to your leftover wine, consider making Zinfandel (or any other type of wine) gelato. The Kitchn used just milk and ice to make this absolutely delicious creation (above).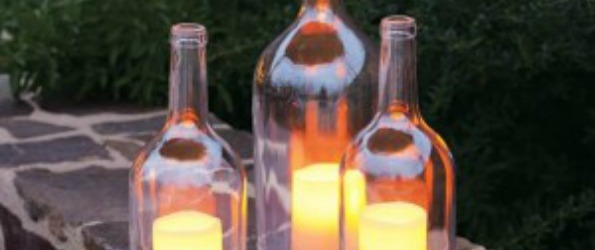 Once you've emptied those bottles, what to do with them? Recycling uses quite a bit of energy, so try this candle holder. This isn't your typical candle in the top, wax dripping down holder. Simply cut the bottom off the bottle and place it over a candle for a dimmed glow on your table, like Mint Hawaii creatively did (above).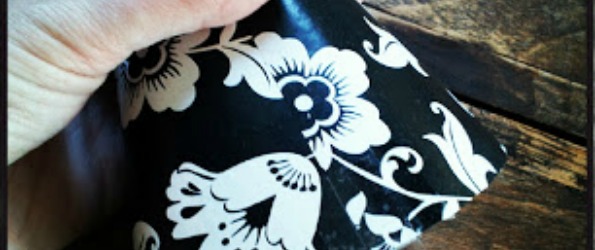 Booze aside, if you use party hats for your party, you don't need to throw them out because they have Lightning McQueen or Over The Hill on them. Upcycle them like Creating Bits of Envy did by using scrapbook paper and streamers (above).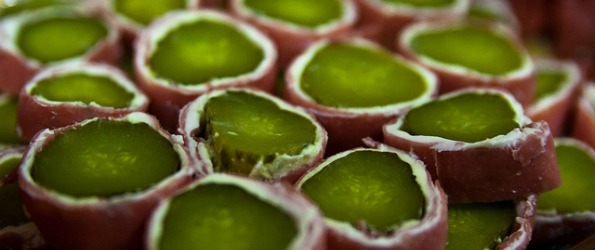 Of course, you'll also have leftover food. You could eat it all yourself, but you might get sick of it after a few days. If you have quite a bit, I have the perfect solution: a food leftover party. That's right, host another party to eat all the food leftover from the first party. Tell guests not to expect as much as they did at the first party and not to bring anything except their appetites. I'm all for it. (Photo Credit: Steven Depolo)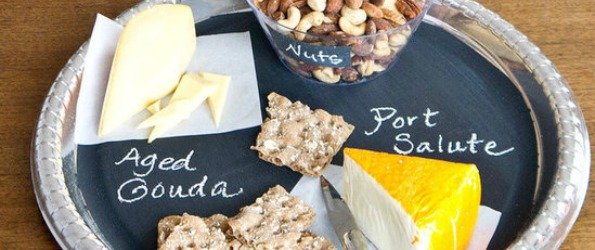 Oftentimes a guest will leave a tray that is still full of food, or just forget about it as they are staggering out the door. When you call them to tell them they left it, they tell you to keep it, but maybe you don't like it all that much. You don't have to pitch it. You can make it nicer and more functional for the next party. Check out this chalkboard painted cheese tray by Savvy Sugar (above). This is perfect for a cheese tasting or the food which isn't all that obvious to what it is.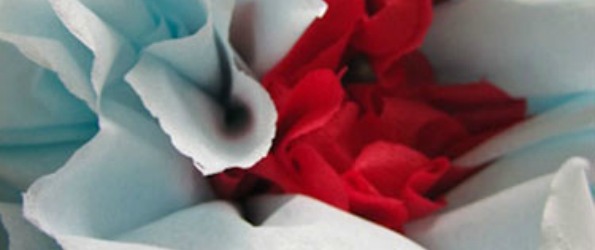 If you have a ton of napkins leftover that won't suit another party, you could use them to actually wipe your face. But that would be boring. Check out this DIY napkin flower idea from So You're EnGAYged (above).
Bargainmoosers, what are your plans for the weekend? What items will get left at your house, and what will you do with them?
(banner image credit: cogdogblog)