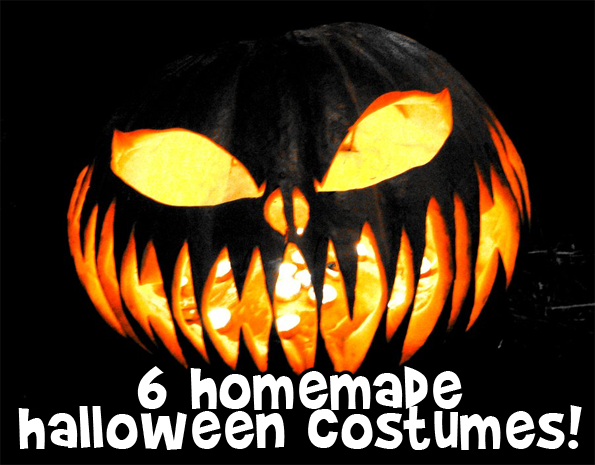 One of my favourite holidays is fast approaching and the one thing everyone will need is a costume.  With Halloween being on a Saturday this year, there are likely to be parties for young and old.  Not only do I hate spending a fortune on a costume, I don't like how the store bought costumes all look the same and everyone has them.  I prefer the good, old fashioned, homemade costume and I have rounded up some great ideas for young and old to make your own costume this year.  It will save you money and you will be the hit of the party!
1. Smurf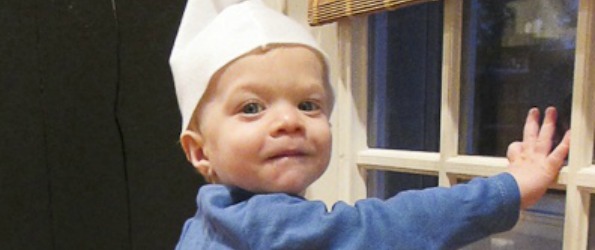 This is a costume that would look adorable on a baby but really any aged person could wear.  I found it over at Tip Junkie and it is very easy to make.  Just use some white tights, a blue shirt and make a white hat and ball tail.  If you want to be Smurfette, just add a yellow wig.
2. Octopus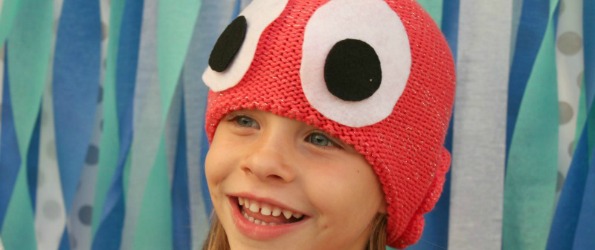 This is such a fun costume for kids , but really can be for someone of any age.  At Giggles Galore, they give you step by step direction on how to make the legs and the hat.  You can choose any colour you want and just match it to a shirt you have in your closet.
3. Prego Pasta Sauce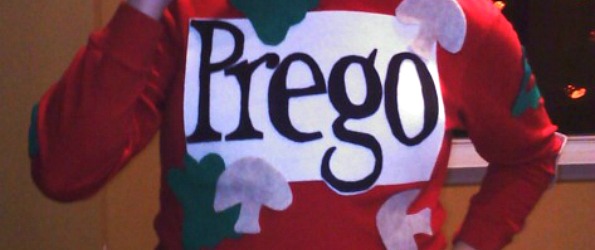 I love this idea for a pregnant woman.  I was huge when I was pregnant and it is not easy to figure out a costume.  With this one from Cuffed for Life, you can wear your jeans and a red shirt and all you need to do is buy some felt for the details on the front.  You can add some plastic cutlery to your hair for a fun touch as well.
4. Cactus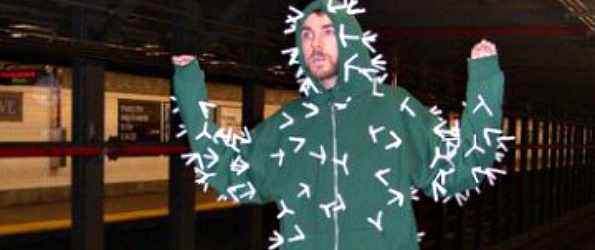 I just love this costume and how easy it is to make!  All you need is green sweat pants and a green shirt to wear and a box of whites straws.  You pin the straws on all over for the prickles and you are an instant cactus. (Idea from Inventor Spot)
5. Beanie Babies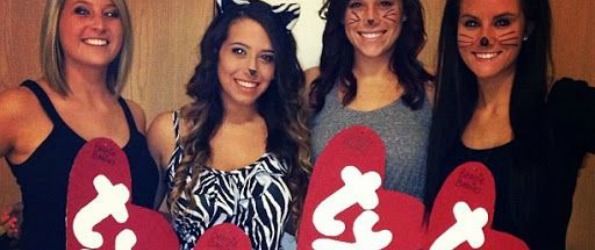 This adult costume is perfect for a party or the bar.  It is a more imaginative version of the same old skimpy cat, mouse, and other animal costumes.  You can still dress in your sexy Halloween animal costume but by adding the big heart tag in the front, (with some simple cardboard) you have a creative fun spin!  I found this costume idea over at Her Campus.
6. Smores Family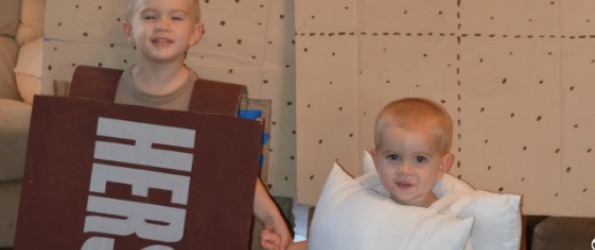 This is such an awesome idea for a family to do together. For the actual easy directions on how to make each piece, they are posted up on Cheerios & Lattes.
What are you dressing up as this year for Halloween Moosers?