My gosh, it has been hot the last few days. This weather has prompted me to figure out some easy, DIY cool treats to keep my kiddo and I cool. At my local grocery store, ice cream can run anywhere between $4 and $7 a tub - or more. Going out for ice cream is an even more expensive options, so why not make some treats yourself to save money and keep the kids happy.
I picked up a popsicle mold set from the dollar store for about $3. You could also pick up this set at Amazon Canada. I like this one, because when your cool treats start to melt - you can just use the attached straw and drink the melted remnants!

Whipped Pineapple Pops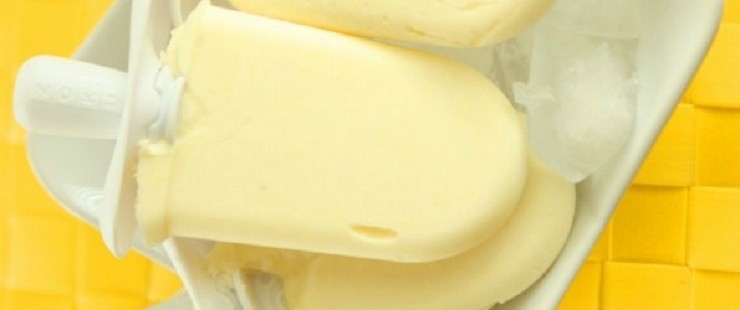 You can either use fresh pineapples, or canned pineapples. Either way, this cool treat is bound to turn out delicious. I think these will keep both the kids and us adults happy. You can serve this delicious mix in a bowl, or in a popsicle mold. This recipe for Super Healthy Kids is a copycat recipe of the famous Disneyland Dole Whips.
Nutella Cool Whip Popsicles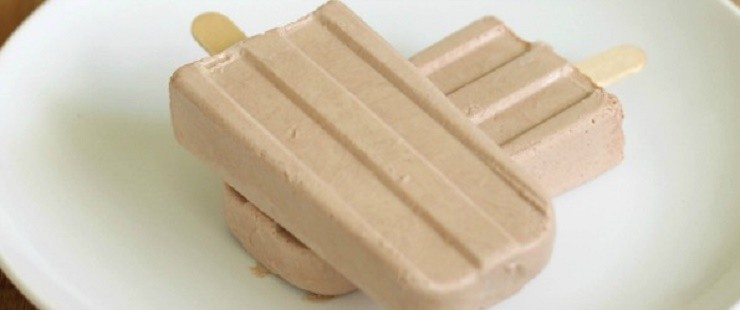 Did someone say, Nutella? You had me at hello! These Nutella Cool Whip Popsicles look (and sound) scrumptious. These creamy popsicles over at 52 Kitchen Adventures only need a few ingredients. Add some strawberries to this recipe for a delicious twist.
Chocolate Covered Bananas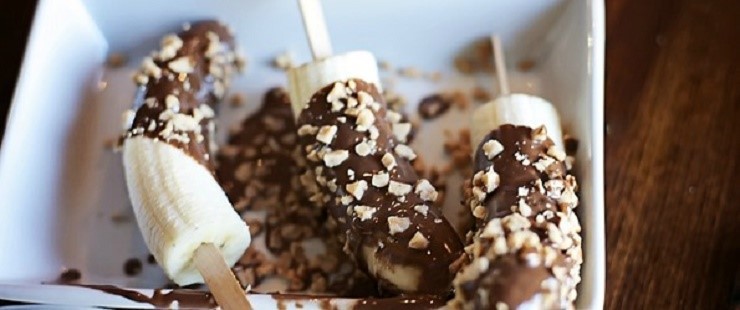 Chocolate covered bananas. Need I say more? Yes! How about, Frozen chocolate covered bananas? I somehow forget just how easy and cheap chocolate covered bananas are to make at home. Over on How Does She, there is a great basic tutorial for creating this delicious treat.
Yogurt Pops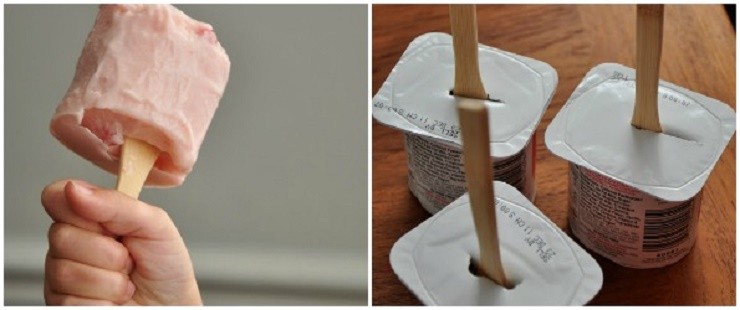 These have to be the most simple of the frozen treats. Take your favourite yogurt, and punch some popsicle sticks into the lid like shown in the image above. Save the waste and make these fantastic yogurt pops right in single serve containers. Check out the details from Annily Green. Never waste individual sized yogurts again!
Root Beer Float Popsicles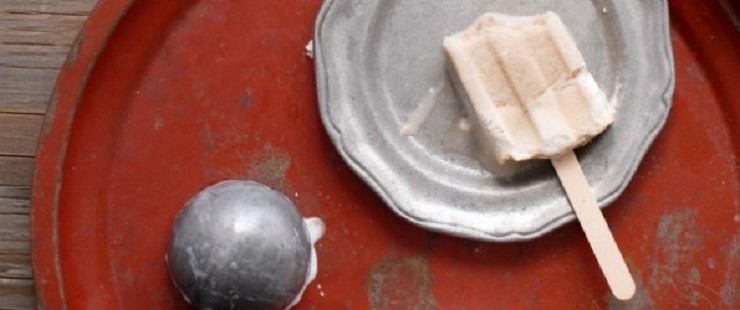 I don't personally like root beer, but I would be willing to try this treat. With just two ingredients, you can have yourself a delicious Root Beer Float frozen treat. Check out the directions at Boulder Locavore. Delicious! You can skip the A&W drive-thru next time.
Copycat Orange Julius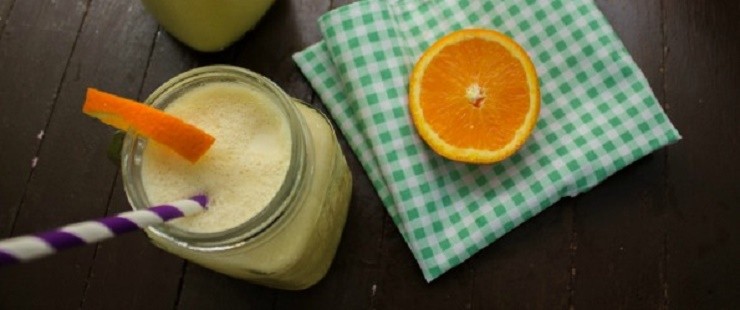 Orange Julius is one of my favourite places to stop in the mall. Rather than dropping cash on lunch, I can get a taste by creating this yummy copycat Orange Julius at home. Creamy and delicious, this tastes like a liquid Creamsicle. Who doesn't like those?! Check out the recipe at Maya Kitchenette. You can also pour this mix easily into popsicle molds.
Strawberry Lemonade Popsicles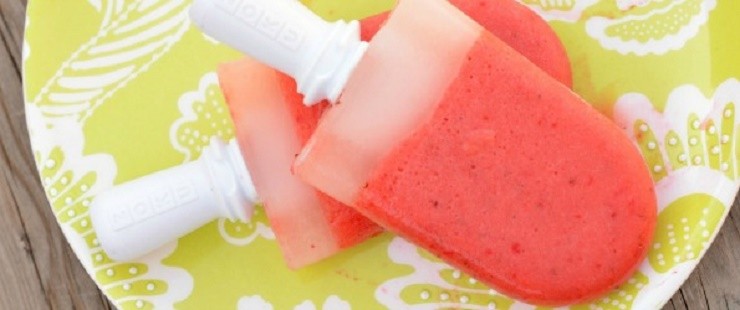 Okay - this is another one that sounds mouth watering. Check out this super easy recipe from
A Night Owl Blog
. I usually skip the simple syrup and they are just as tasty without the extra sugar. You can also throw in some berries you have leftover - yum!
Also - if you have never made DIY popsicles before: be sure to run a bit of hot water on the outside of the mold for an easier release. This will ensure your popsicles don't stick and break within the mold.
What are your favourite inexpensive and cold summertime treats to make?