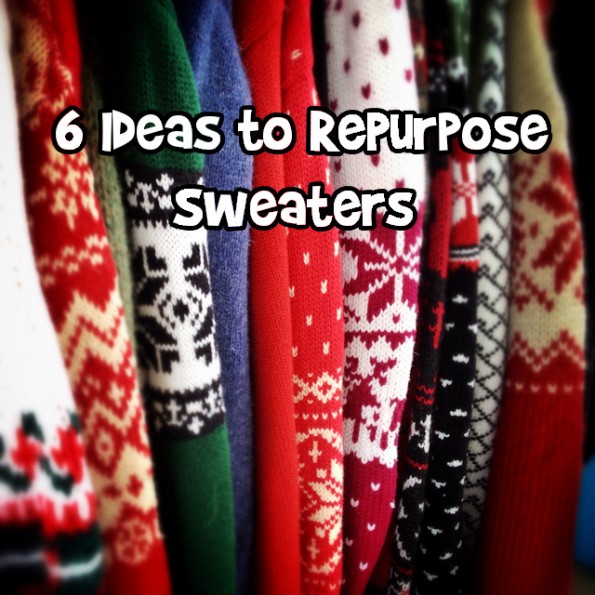 I have already started going through my fall and winter clothing with the cooler weather fast approaching and I have noticed something.  I have way too many sweaters that I never wear or are outdated or don't fit anymore.  Sometimes I donate old clothing, sometimes I give it away to friends and family, but this time I wanted to see if I could tap into my creative side and do something with these sweaters.  I could not believe the fun ideas I came across for old sweaters.
I actually came across hundreds of ideas as to what to do with old sweaters so I picked out the top six that I found the most useful and the easiest to do.  Not everyone is the craftiest person and these six ideas are something anyone and everyone can do.
1. Make Mittens
This idea is most likely the easiest one I have found.  All you have to do is trace your hands onto your sweater and cut out the mitten shapes then sew it together. How simple is that!  This idea can be found at PinLaVie.
2. Make Leg Warmers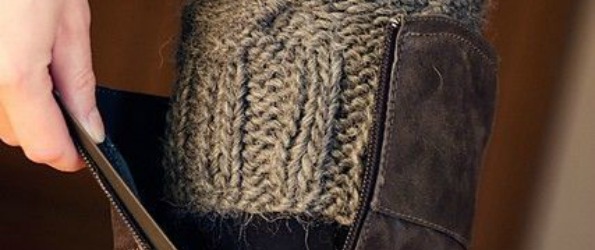 This legwarmer (or faux leg warmer) can be found over at Listotic.  You can make either a full legwarmer or just a faux one to go under a cute pair of boots.  These leg warmers tend to cost a lot in stores so making one yourself is a great option.
3. Make Christmas Stockings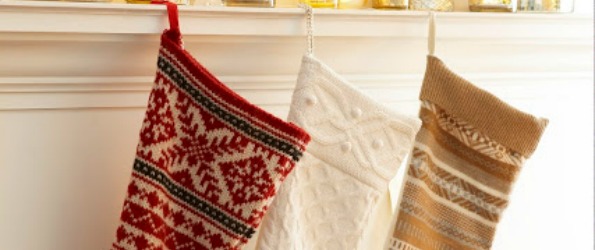 I am a huge Christmas nut so this crafty idea is right up my alley.  You can take any old sweater and make it into a beautiful stocking to hang on the chimney. This idea can be found on Extraordinary Day.
4. Make a Quilt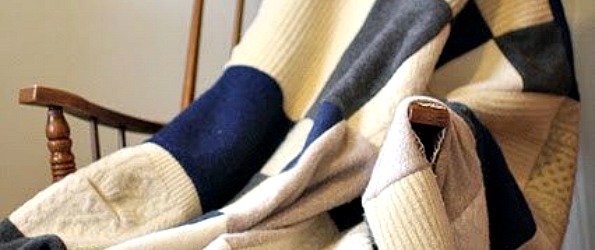 This is one of the harder re-purpose ideas to do but not impossible for the non crafty person.  With this idea, you can take a few different sweaters and make a giant quilt.  You can use your kids baby sweaters for a personal touch and more of a memory quilt which is a great idea as well. Check out Newly Myntedfor the design.
5. Make a Pillow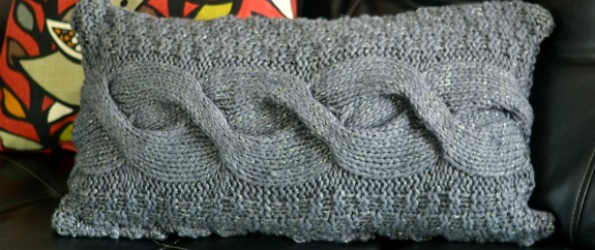 Making a pillow is much the same idea as the quilt but a lot easier and less sweaters.  This particular style of pillow can be found displayed on Infarrantly Creative but there are a ton of different designs if you want to check out Pinterest.
6. Make a Purse or a Bag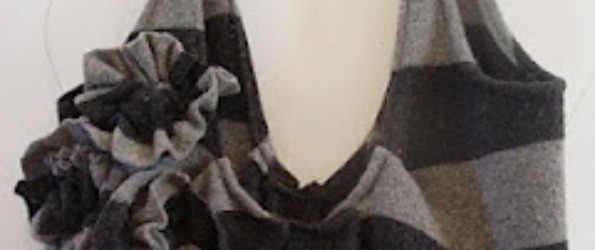 What woman doesn't love purses and bags, especially when they are free!  This is such a great idea to take an old sweater and fashion it into a great bag.  One design you can use can be found on the blog Duwop Designs.
What do you do with your old sweaters Moosers?
(Main image credit to TheUglySweaterShop)