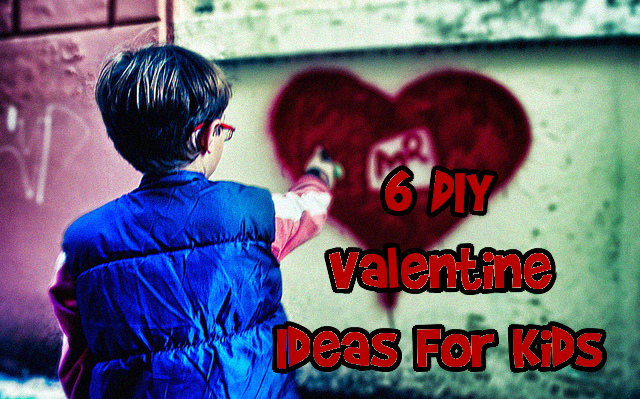 Year after year, kids hand out cards to their friends at school, proclaiming the entire class their Valentine. Have you seen the price of these cards? I totally don't believe they are worth the $5 for an amount of cards which is never enough for the class, so you have to buy three boxes and then have 12 left over. If you want to do something really special, that won't cost a lot of money, instead of a plain old card that the kids will throw out, check out the brilliant ideas below.

My favourite idea, and the idea we are going to do for the kids this year to give out at school, is to make cake pops. I love that these are homemade, the kids will decorate them and I know that their friends will eat them. Cake pops are so easy to make and as inexpensive as buying a box of cake mix (or making your own), sprinkles and icing, plus the sticks. All Day I Dream About Food (great name, me too!) made the pink ones above, but if you don't have a cake pop maker, you can try this recipe using marshmallows from Echoes of Laughter.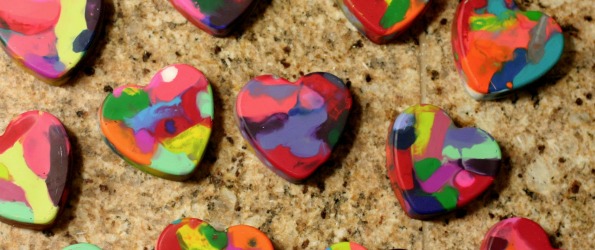 I did this idea a few years ago and it is mega-simple, and even a form of recycling! Get all of your broken crayons together, peel off the paper and melt them in a heart shaped mould in the oven. I got my mould for $2 at the dollar store, so you really can't get much more frugal than this. Plus, it is a colourful idea, great for the kindergarten or preschool set. Get full instructions at Fun At Home With Kids.

I love, love, love this idea of your child making bracelets with a little message attached. With the huge popularity of rainbow loom, your child can make someone else a bracelet instead of the 74th one for you. (Photo Credit: The Berry)

With all those leftover corks you have (admit it!), your child could make this very cute cork craft for their friends. This is especially cute for the younger ones, looks easy and is basically free, save for the googly eyes. Get the instructions for these love bugs from No Time For Flash Cards.

What's more frugal than a free printable? These guitar ones are amazingly cute and are so much nicer than a Spiderman card. Check out Bird's Party Blog to get them!

This idea is very cute and takes only a sucker and a photo of your kid. You can usually get a deal on prints, so you'll spend as low as $0.08 a print, plus the cost of the candy, and that's it. Use PicMonkey to alter your photo or add a message. (Photo Credit: Buzzfeed)
(Banner Photo Credit: Christos Tsoumplekas)
Bargainmoosers, let me know in the comments below if you have any DIY valentine ideas.