We know that many of you will be holding Easter Egg hunts in your own homes and gardens (weather permitting) on Sunday. And some of you might attend annual scavenger hunts, brunches and other celebrations held in communities across this country. Let's take a look at some super unique Easter events held across this wonderful country each year—from searching for 600o eggs in an aviation museum, to letting the hunt go to the dogs—these creative Easter traditions are sure to delight!
Easter Hunt in the Hanger: Winnipeg, Manitoba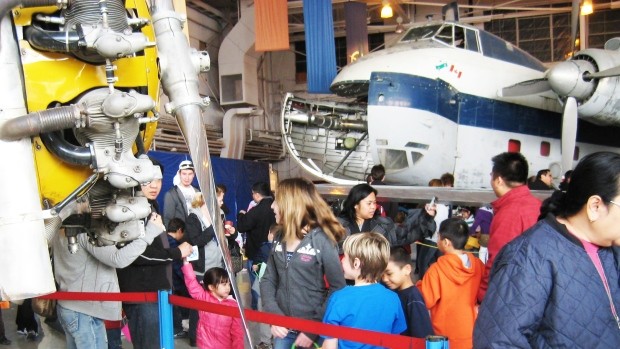 Every year the Royal Aviation Museum of Western Canada in Winnipeg hosts an epic Easter egg hunt, hiding 6000 chocolate eggs amongst the planes! Hunting starts with a craft to make your own basket and then off you go to see the planes up close and score your fill of chocolates. This year the event takes place on Saturday, March 26 at 10:ooam and Sunday, March 27 at 2:00pm. If you're in The 'Peg, don't miss out!
Gone to the Dogs in Calgary, Alberta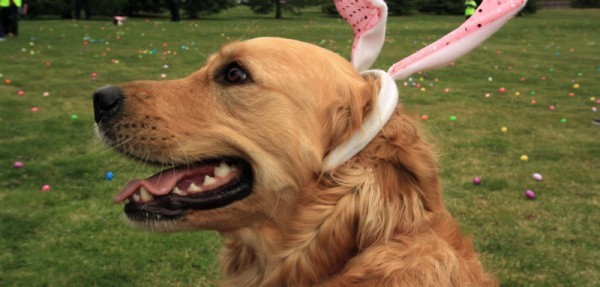 Dog lovers of Calgary rejoice! This chocolate-free egg hunt is all about your furry friends. Plastic eggs will be stuffed with frozen lamb tripe and hidden throughout a field in in the southeast Calgary community of Copperfield. Each egg will also contain a a ticket, which can be exchanged for some loot—including toys or a dog-walking service—at the Tail Blazers Health Food store for pets in Copperfield. The family-friendly event runs March 26 from 11 a.m. to 6 p.m. and March 27 from 10 a.m. to 5 p.m.
Easter Hunt for Grown Ups in Halifax, Nova Scotia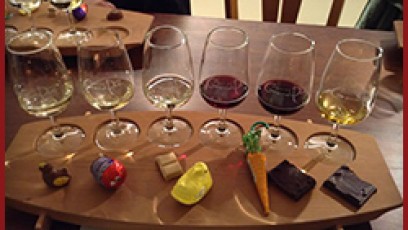 Wine tasting + egg hunting = GOOD TIMES. Why do the kids get to have all the fun. If you're in Halifax and looking for some adult Easter fun, check out Uncork Nova Scotia's Easter Egg Wine Tour. It'll cost you $87/person plus HST but you'll get a visit to Planters Ridge Winery for a tour of the production area, followed by a private wine tasting with the owner. Then enjoy a special chocolate paired wine tasting at Grand Pre Wines. Finish the day with a final wine tasting at Gaspereau Vineyards. Plus, at each winery you'll take part in a traditional Easter Egg Hunt and whoever finds the most chocolate eggs will win a bottle of wine!

Search A 100,000 Square Foot Bunker in Ottawa, Ontario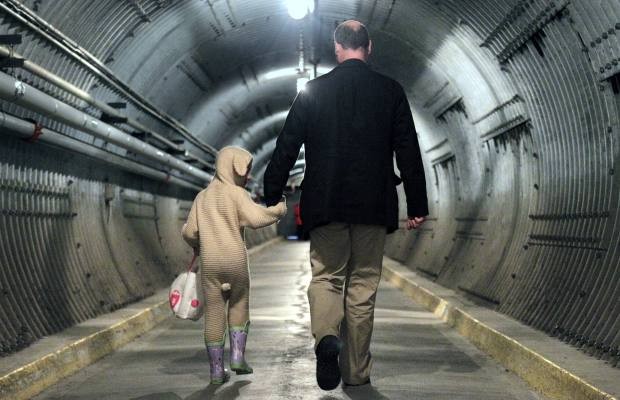 Diefenbunker: Canada's Cold War Museum hosts a massive egg hunt in their 100,000 bunker each year, complete with crafts and chocolate eggs. This egg-stravaganza is included with the price of admission to the museum and promises to be fun—and educational—for the whole family. This is a nut-free event held all day on Saturday March 26.
Easter at the Market, Victoria, BC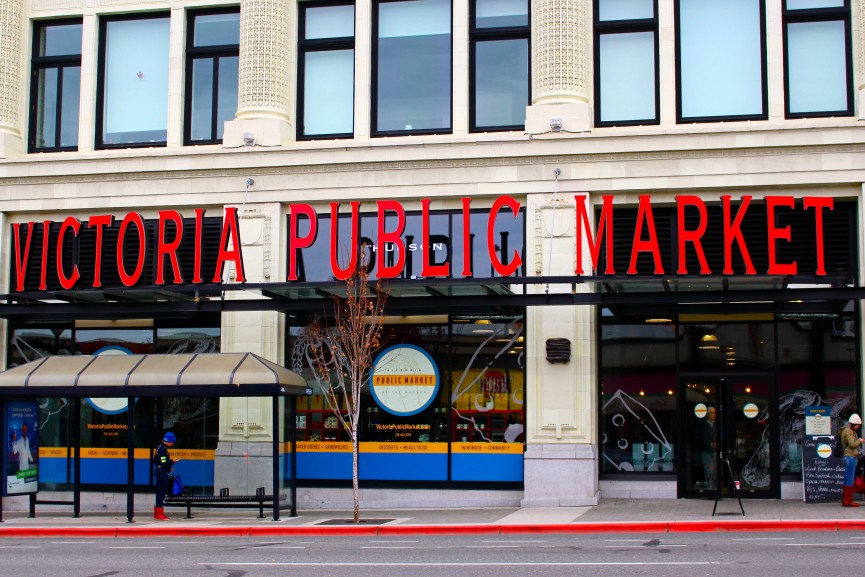 Here's your chance to visit The Bunny and shop for Easter dinner at the same time, if you're in Victoria, BC. The Victoria Public Market will host a wide variety of family fun on Sunday March 27 from 12-2pm and it's complete free! With activities that include face-painting, live music and crafts, plus shopping at local vendors from around the island, this is an annual event that's not to be missed.
We want to know about events in your community this Easter! Do you have any community annual traditions?