Western Canada: Spend $250 @ Real Canadian Superstore, Get $30 Discount (Printable Coupon)
This is a coupon for you folks in the Western Canadaland. It's a free printable coupon for a $30 discount if you happen to be spending $250 or more, in store @ your local Real Canadian Superstore.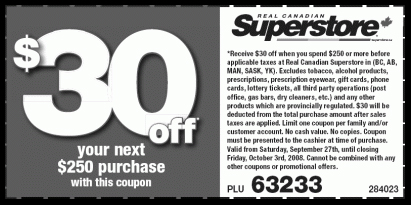 In my humble opinion, $250 is quite a high minimum spend for a grocery coupon, but I guess it depends on your habits. If you have a few kiddies, or if you only do a big grocery shop once a month, then you might find it pretty easy to spend $250 in one go.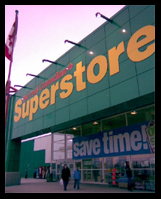 Personally, I do the grocery shopping about once a week, and my spend would usually be between $120 - $160, so making that up to $250 would be a bit of a stretch for me.
Are you a Superstore regular, or do you prefer to buy your groceries elsewhere?
- Anna