Sir Corp Canada: 20% Bonus With Purchase Of Restaurant Gift Card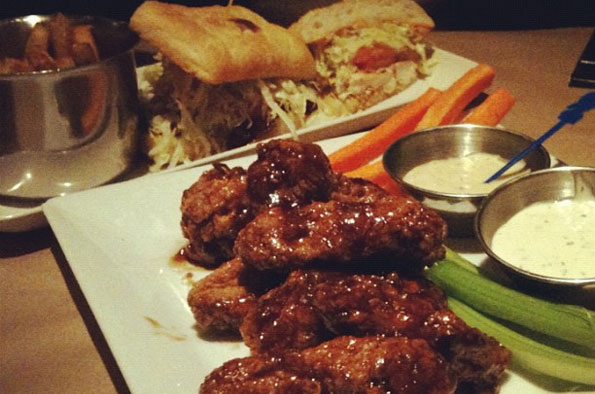 Do you frequently dine out? Then Sir Corp's offer may be right up your alley. Get a gift card to use at one of their many applicable restaurant locations and you will also get a second gift card for free pre-loaded with 20% of the amount you paid for on the first card.
Sir Corp's list of restaurants includes:
Scaddabush Italian Kitchen & Bar
Jack Astor's Bar & Grill
Duke's Refresher
Alice Fazooli's
The Loose Moose
Canyon Creek
Far Niente
Reds Midtown Tavern
Four
Petit Four
Between the 10 of them, there is a total of 38 locations accross Canada with Scaddabush being their newest concept. With a location in either Mississauga or Toronto, Scaddabush is definitely a restaurant that I would like to try next time I'm in Toronto as their menu takes on a "a bit of everything" kind of approach but with an Italian flair.
While I can't give feedback on any of the other restaurants, I can however tell you that I definitely enjoyed my meal at Jack Astor's. As an added bonus, you can even draw on the tables... erm I mean, your kids can even draw on the table! ;)
You can choose between either an actual physical gift card and load it with any amount of money you want, or an e-gift card with one of the following amounts:
$35 gift card = $7 bonus
$50 gift card = $10 bonus
$75 gift card = $15 bonus
$100 gift card = $20 bonus
$200 gift card =  $40 bonus
As you can see, I also included the amount of money you would be looking at getting as a bonus as well to give you a better idea. Although it doesn't look like you can choose the card's design in if you choose a physical copy, you can choose it in the case of the electronic versions. Plus, don't worry about adding another card to your basket either as the bonus one will be automatically included with your order.
The best part about this promotion is that it coincides well with the upcoming holidays. Christmas is only three months away and this could definitely be a great opportunity to stock up on a couple of cards to gift away, all the while enjoying a little bonus for yourself. Although you could of course keep the main card for yourself and give away the bonus one as well.
(Image Credit: Chris Gallevo)
(12th October 2014)