Save $200+ On Groceries With These New SmartSource Print Coupons!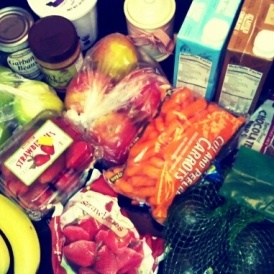 When feeding a family, every penny counts (or nickel - since the penny seems to have been eliminated). Before I do my weekly grocery shop, I often flip through the flyers to see what is on sale. Now, I also flip through while referring to my SmartSource coupons through our coupon portal. By combining these coupons with already reduced prices, instead of saving just pennies we can save dollars. In fact, you can save over $200 with these 113+ printable coupons available through SmartSource.ca. Just follow the link below and start saving some money.
There are coupons to save on everything from toilet paper to razors to cosmetics even. Just have a browse through and select the discounts you desire. You can sort by category or brand as well, if you don't want to necessarily read through all the coupons. Your best bet is to find sales on products and combine these coupons with the sale. Sometimes that can even result in free stuff!
There are several offers that stand out to me, but here are the newer options:
Now one thing I did notice, is that the coupons can vary a little bit depending on your province. Ontario has 134 coupons available while some of the other provinces only have 132 coupons. It is not too big of a difference though.

(Expiry: Various)
Photo Credit: Tasha