Get a $25 Loblaws Card After Bread Price-Fixing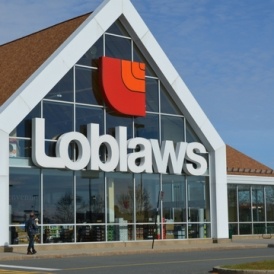 If you bought bread at a Loblaws store in the last few years, registration for a $25 gift card is now open – but there are a few restrictions.
Loblaws Companies Ltd. is offering customers a $25 gift card after the company admitted to taking part in an industry-wide bread price-fixing arrangement from 2001 to March 2015.
They're offering the cards as a goodwill gesture to customers. You won't be able to use it toward tobacco or alcohol products, but here's the kicker: while people who receive the gift card aren't prohibited from taking part in any class-action lawsuits against Loblaws, anyone who does will receive $25 less of any possible damages or settlements rewarded in the future.
To claim a card, you'll need to declare you're the age of majority or older (18 in Alberta, Manitoba, Ontario, Prince Edward Island and Saskatchewan; 19 in British Columbia, New Brunswick, Newfoundland, Nova Scotia, Northwest Territories, Nunavut and Yukon) and that you bought specific packaged bread products at eligible Canadian stores before March 1, 2015.
Registration closes on May 8, 2018, and the company estimates three million to six million people will receive cards, a report says.
And if you shop at Save-On-Foods instead, they're also offering $25 cards, and you can sign up here.